Life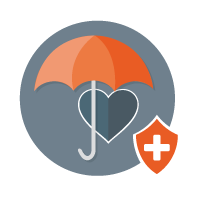 Dental
Medical
Vision
Disability
Why Small Business Plans Are Better
Small business health insurance plans offer many advantages over individual plans. They are more difficult to start up and are also not available to everyone. Although, the benefits for small businesses are usually better and the cost is almost always lower.
PRE TAX:
Plans are paid pre-tax. This means they are calculated before Medicare and Social Security, as well as federal taxes. As a result, this is the largest single tax deduction allowed by the IRS.
More Companies
In addition, more insurance companies are available to choose from. In Nevada, United Healthcare does not offer individual plans, yet small businesses are welcome.
More Plans
More plans are also available to choose from. While Prominence Health Plans only offers HMO plans to individuals, small businesses can purchase Point of Service plans or PPO plans!
More Doctors
More doctors are available from each company. Anthem has a "Pathway" doctors list for individuals as well as families, that restrict the number of doctors they can see. Small businesses can choose the nationwide PPO doctors list and therefore have more options.
Starting a Small Business Health Insurance Plan
Not every company is eligible to start a small business health insurance plan. Because of these large tax deductions allowed by the IRS, more information is required from small businesses than individuals.
First of all, the group needs to have 2 or more non-related employees.
This needs to be the primary occupation for the individuals enrolling in the plan. Usually, only full-time employees (32+ hours per week) are eligible and 75% of them must enroll.
Owners may enroll as long as they are taking a wage from the company. Therefore, a W-2 or K-1 can prove this.
In addition, most insurance companies will require a Quarterly Wage and Contribution Report. This is a payroll report filed quarterly.
Furthermore, if you are having questions about these requirements, just contact us for additional information.
Most of all, no Application fees or hidden charges.
Free emailed quotes within 24 hours.
Quote your Dental, Vision, Life, and Disability at the same time.