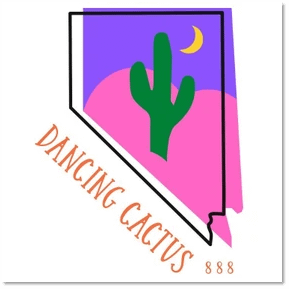 For those who love the Silver State as much as we do at Health Benefits Associates, here's a true find. It's a Reno craft show where you'll find stained glass depicting the colorful beauty of Nevada to own. You'll also get to shop and find eye-catching jewelry in the shape of our beloved home. They come from the workshop of Reno local Clarissa Barnes, who is joining a convention center full of fantastic and unique craft artists this Saturday and Sunday.
Reno's Largest Craft Show Returns
Tanner's Marketplace Reno Craft Show will again feature locally-created works, from conversation-starting jewelry to wooden maps of our area. You've seen items like these at pricey gift shops, why not buy direct from the artists themselves?
At Clarissa's booth (look for her artist name: Dancing Cactus 888) you'll find (if not sold out already):
-Nevada-shaped silver and blue pearl marble stud earrings with small red hearts.
-Just-in-time Mother's Day-oriented earrings depicting hearts, flowers and ocean in colors ranging from green, blue and gold marble.
-A collection of her own "420" cannabis jewelry.
-Earrings crafted from clay, resin, glass, crystal, marble and stone and polymer with stainless steel hoops and fasteners. Clarissa tells me she has earring fasteners "from large hooks, clip-ons and hoops. My jewelry motto is that everyone can wear them…you want variety? Something dainty? Or want big and bold? Or colors shiny and gold? I have what you need…including eggplants." Yes, even eggplant-shaped earrings for those who truly love the vegetable aubergine.
Artwork for Fans of the Vintage Style
The highlight for me at the Reno craft show (I'm not an earring guy) will be her stained glass artwork, like you find on Tiffany style lamps! Really, how often do you see Nevada-motif stained glass? Or any stained glass in a home at all? Clarissa told me that it certainly isn't as ubiquitous as it was in our childhood, so the uniqueness here is a sure focal point and conversation starter.
Her homegrown created stained glass pieces, suitable for hanging or standing on a shelf, depict colorful desert scenes, a rich blue shy, mountains, animals and our state's shape. Overall, the depictions are heavily outdoor ones. She says, "My pieces are inspired by local scenery. I love doing customs of Pyramid Lake and Lake Tahoe! The black Rock Desert is also a huge inspiration!"
Homegrown Inspiration
Clarissa's "factory" is her home where she creates and crafts "in my spare time…I am self taught stained glass artist influenced by my grandmother who was also self taught and made many Tiffany style lamps. Her influence inspired me to purse my love of art and to teach myself how to craft."
Another plus: "All of my stained glass supplies are bought locally. When you buy from me not only do your support my small business but also local small businesses, keeping the arts alive in Reno Tahoe area."
The ideas and designs are all original. She describes her handmade jewelry as "funky and fun handmade clay earrings for sensitive ears, because gorgeous people have sensitive ears." She told me she uses stainless steel for those who are allergic to other metals or materials.
Where, When and How Much?
The show where she'll have her booth this weekend is well worth going to, and very inexpensive. The Tanners Marketplace Craft Show is a treasure: one of the very few local vintage, antiques, collectibles, retro and craft shows around. It only sets up shop in Reno once a year. It's very popular: this year will be the 46th year. Admission is $5 for adults (pay just once for both days!) and $4 for seniors and students. If you bring a can of food to donate your admission is $1. Better yet: admission is free to all during the close-to-closing hours: 4-5:00 Saturday and 2-3:00 Sunday. Kids 16 and under are always free. There is even free parking at the Reno-Sparks Convention Center if you mention Tanner's Marketplace at the parking entrance. Here's the website for more information: https://www.tannersreno.com/tanners-marketplace-shows.html
If You Can't Make it to the Show
Clarissa has an Etsy page to buy online: creative, beautiful stuff with great reviews.. Her Etsy name is "Dancing Cactus 888". Here's her Facebook page: https://www.facebook.com/dancingcactus888. She's on Instagram too. Why the 888? Clarissa told me that her Chinese stepmom told her that the numbers are good luck. Before you go, check out my video interview with Clarissa that we recorded during her visit to the Health Benefits Association office in Reno.
Art, Crafts and Health
What does this have to do with health? Art, creativity and owning something very special that generates positive conversation are all players in developing a sense of pride, happiness and in general positive mental health. We at Health Benefits Associates were very happy to meet Clarissa and are proud to recommend her creations to you. She hopes to meet you this weekend at Tanner's Marketplace Craft Show. See you there!