Navigating Nevada Healthcare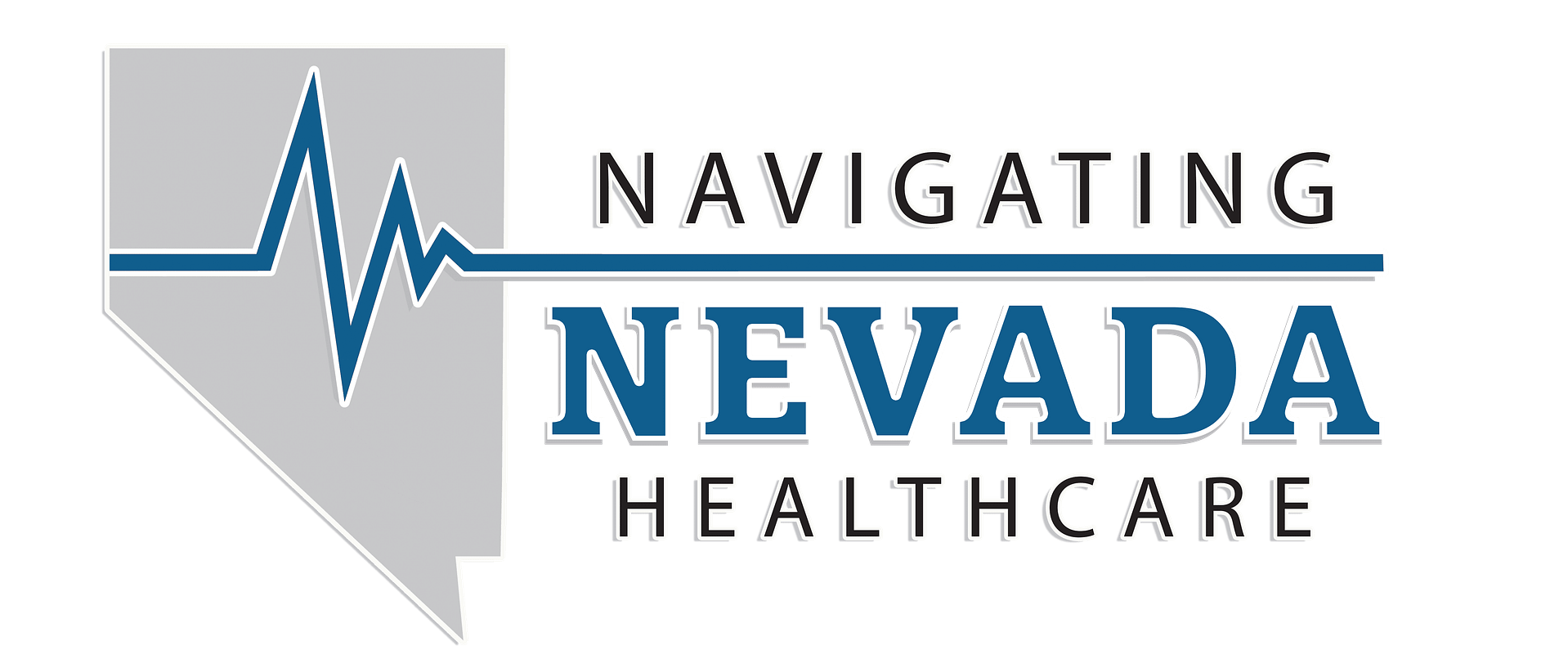 For over 20 years, John Potter has been talking with Northern Nevadans about complex issues and now he is taking on the challenge of navigating Nevada healthcare. In this televised series, John helps you understand one of the most complicated issues of our time.
John Potter has teamed up with Health Benefits Associates to showcase the best of the best in healthcare. Northern Nevada is becoming a hot spot for health care…whether that be specialized Primary Care Physicians, elite cardiology care, or technologically advanced hospital services.  Accessing health care is always a challenge. With the help of the Medicare advisors at Health Benefits Associates, John Potter gives you the inside scoop on navigating Nevada healthcare such as who to see and what health plans get you in their doors.
Featured Medical Groups & Doctors
Dr. Catherine Pinkston
Pinnacle Medical Group
6275 Sharlands Ave
Reno, NV 89523
(775) 204-4000
Dr. Catherine Pinkston is a Board-Certified Family Medicine Physician who has been practicing in Reno since 2018, after moving here from the Midwest. She completed her Bachelor's and Master's degree in Nutrition from Purdue University, medical degree from Chicago College of Osteopathic Medicine and completed her family medicine residency at the University of Cincinnati.
Her primary goal is individualized care for everyone, and she understands the pathway to health is not "one size fits all." As every person comes from a unique background, she understands the importance of taking the whole person into consideration when treating patients. With her background in nutrition, she strives to focus on preventative care and healthy lifestyle and enjoys caring for patients of all ages.
Emergency Room Services
Northern Nevada Sierra Medical Center
625 Innovation Dr
Reno, NV 89511
(775) 799-7320
Northern Nevada Sierra Medical Center opened in March 2022. It is the first full-service hospital to be built in the region in nearly a century.
Sierra Medical Center is part of Northern Nevada Health System, a regional multi-facility system that has excelled at offering quality care to residents of the greater Truckee Meadows. The health system has many locations across the region and in our rural communities. This includes Northern Nevada Medical Center, a 124-bed acute care hospital in Sparks, and primary care services and a wide range of specialty care through Northern Nevada Medical Group. Our providers have locations throughout Reno, Sparks, Fallon and Bishop to serve the community.
Dr. Devang Desai
Reno Heart Institute
10623 Professional Cir Suite A
Reno, NV 89521
(775) 302-0000
Dr. Devang Desai is board certified in cardiology, nuclear cardiology and intervention cardiology and specializes in Interventional and structural heart disease.  He was born to immigrant parents from India and grew up in the Detroit, Michigan area. 
Dr. Desai has published multiple articles and letters in peer reviewed journals including the Journal of the American College of Cardiology, Catheterization and Cardiovascular Interventions,  New England Journal of Medicine, Cardiology, etc.  He has been recognized as a leader in radial angiography and has moderated international conferences in Japan and the United States.  Dr. Desai is on multiple expert physician panels, including for the American Heart Association.
The Logistics of Healthcare
If it's not confusing, it's not healthcare! Here at Health Benefits Associates, we are more than advisors…we are advocates. We have been teaching Nevadans about Medicare and health insurance for over 25 years. We want to connect you with the right medical professionals that work for your medical goals and treatment plans. At the same time, we find tailor made health insurance plans that fit your budget and specific needs. Click below to learn more!
* As of 04/19/2023, Aetna and Carson Tahoe were able to come to an agreement. Aetna members will continue to use Carson Tahoe providers unless otherwise stated. You can call our office if you have any questions.* Remember when life… Read More
Read More »
https://www.youtube.com/watch?v=kj4T4yE3JEY&t=124s Kyle's family background was in health. Today he helps his clients make a big decision in their life Working out of HBA's Sparks, Kyle Devries is one of the true locals in health insurance: "My parents moved here when… Read More
Read More »
Aetna and Northern Nevada Medical Group I sure love reporting good news on the health insurance front. It wasn't a happy article I wrote last June, breaking the news about a big fallout between Aetna and our local Northern Nevada… Read More
Read More »
John Potter joined Health Benefits Associates in 2021 to bring you news on the ever changing landscape of healthcare. The longtime Reno broadcaster began his on-air career after earning his BA from Valparaiso University in Indiana. With 10 years on TV and radio in Las Vegas and over 25 in Reno, he has spent most of his life in Nevada. His 20 years at KTVN Channel 2 ended in 2021.