Health Benefits Associates Expands with New Office in Downtown Sparks
Fifth location provides better access to health insurance advisors for seniors, individuals, and businesses.
Sparks, Nev. (Sept. 14, 2023) – Health Benefits Associates (HBA) celebrated the opening of its newest office location at 437 Pyramid Way, Sparks, NV 89431 in downtown Sparks on Thursday with a ribbon cutting ceremony and open house. With support from the Reno + Sparks Chamber of Commerce, Sparks City Councilmembers Donald Abbott, Charlene Bybee and Diane Vanderwall, representatives from Sen. Catherine Cortez-Masto and Congressman Mark Amodei's offices, many HBA clients and local healthcare partners, more than 60 attendees toured the new facility and enjoyed catering from Tacos Los Campesinos.
With a strong presence already established by its four other offices throughout Reno, Carson City, Fernley, and Truckee, Calif., the newest Sparks location marks a strategic expansion to bring health insurance resources closer to the heart of the community.
"For many years, Sparks has been underserved by dedicated health insurance and Medicare advisors," said Alex Sampson, president of Health Benefits Associates. "We couldn't be more excited to fill the resource gap and better support the community with our new office in the heart of downtown Sparks."
HBA has been serving Northern Nevadans for more than 25 years as a resource for those on Medicare, individual or family plans, and small business health insurance. By working with every insurance company operating in Northern Nevada, the team provides unbiased advice to those with insurance questions and needs.
"The Reno office was a bit of a way to travel, but I like the service my broker provides so I was willing to commute," said Linda Lambert, Lockwood resident and HBA client. "They were always available, but it wasn't always convenient for me. The Sparks office makes it much more convenient to get in-person support."
In a constantly evolving healthcare landscape, HBA is committed to simplifying the process of selecting insurance plans and ensures clients have access to affordable coverage that includes their preferred high-quality healthcare providers.
"I was born and raised in Sparks, so I know how important it is to have somewhere close for you to go," said Donald Abbott, Sparks City Councilman from Ward 1.  "I also don't leave Sparks very often and I know my neighbors and friends do the same so bringing resources closer to residents is important for our community."
Each of the five HBA offices is staffed with team members who live in that community, leading to genuine local support and advice for its clients. For more information or to contact a dedicated insurance advisor, visit www.healthbenefits.net or call 775-828-1216.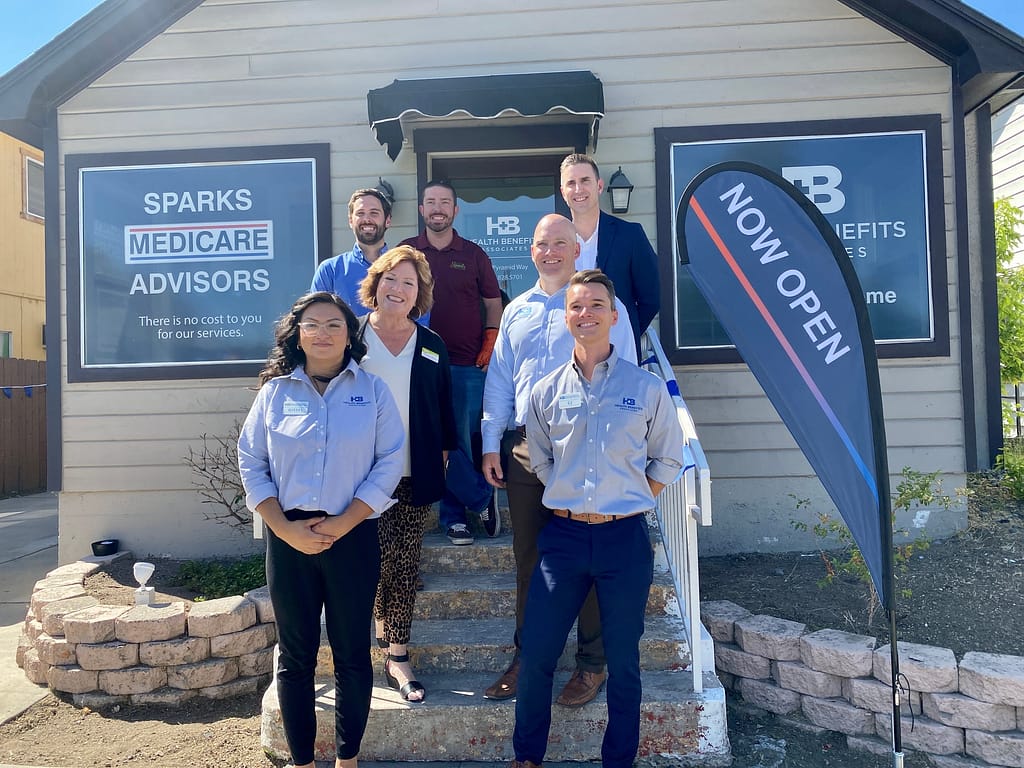 About Health Benefits Associates
Health Benefits Associates has been working with Nevada clients for over 25 years. Our dedicated experts educate its clients on their health insurance options and shop every insurance carrier in Northern Nevada to find the best coverage at the most affordable price to suit our customers' needs. We specialize in Medicare, small business health insurance, and individual and family plans.
Reno: 3716 Lakeside Dr., #100, Reno, NV 89509
Carson City: 939 Mica Dr., #19B, Carson City, NV 89705
Fernley: 460 W. Main St., #101, Fernley, NV 89408
Sparks: 437 Pyramid Way, Sparks, NV 89431
Truckee: 10098 Jibboom St., #201 B, Truckee, CA 96161