Humana leaves group medical business
Humana is one of the largest nationwide healthcare insurance companies, offering Medicare Advantage, Medicare Supplement, Group Medical, and ancillary group insurance products. It's a popular choice for businesses providing Group Medical Plans for employees. However, Humana's offerings are set to drastically change in the upcoming year, which will affect employers all over the United States.
Employer Group Commercial Medical quotes stop nationwide starting in 2024
According to a statement made by spokespeople, Humana Inc. has announced that they will stop quoting both large and small Employer Group Medical plans in all states by 2024, including self-funded and Federal Employee Health Benefit plans.
After a review of Humana's business strategies, the provider decided that it wasn't sustainable to meet the needs of its commercial members in the long term. According to Humana's President and CEO, Bruce D. Broussard: "This decision enables Humana to focus resources on our greatest opportunities for growth and where we can deliver industry-leading value for our members and customers."
When Humana leaves group medical business at the end of this year, they will continue to offer their core insurance business lines, such as Medicare Supplement, Group Medicare, Medicare Advantage, Medicaid, and Medicare Prescription Drug plans.
What happens to existing medical plans?
For any employer with a Humana Group Medical Plan, coverage will continue unaffected but will terminate on the plan's next renewal date. It's important to find a replacement medical insurance option before the current plan expires to maintain consistent coverage for employees.
How to find a replacement after Humana leaves group medical business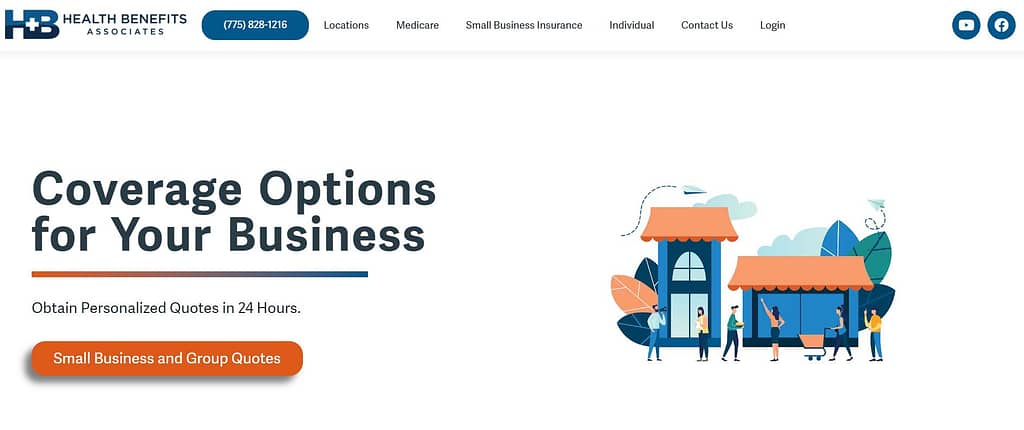 If you currently have a Humana Group Medical Plan, it's time to find a replacement option for your business. You can shop for other healthcare options from major providers including United Health Care, Anthem, Hometown Health, Prominence, and more on the Health Benefits Associates website.
As a full-service insurance brokerage, our team of experienced healthcare insurance professionals can help you identify a plan that works for your business's and employee's unique needs. Contact us to learn more about the changes in Humana's service offerings and what you can do to maintain coverage throughout the transition.