Local Medicare carrier ATRIO Health Plans has new providers in network
To better serve those in Northern Nevada, new contracts have been made between ATRIO and Carson Valley Medical Center, along with several other healthcare providers in the area, specifically making ATRIO a more competitive health insurance choice in Nevada. ATRIO is one of the primary Medicare insurance carriers in Nevada, among other states in the U.S. They've become popular for offering Medicare Advantage plans, otherwise known as Part C.
New contracts between ATRIO and Carson Valley Medical Center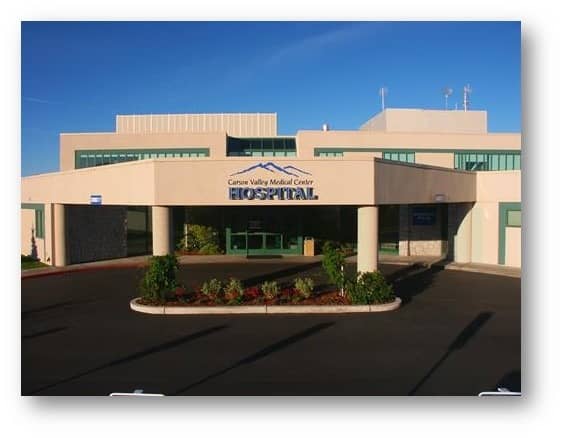 One of the major changes in ATRIO's coverage is their contract with the Carson Valley Medical Center. Before this partnership, those insured by ATRIO had to travel to Carson City for in-network healthcare services.
With this new contract, ATRIO can better serve those in the Gardnerville and Minden areas, ensuring they have quality health services nearby without requiring lengthy travel times.
Partnership with Reno Diagnostics Center
Recently, ATRIO added the popular local Reno Diagnostics Center to their network to cover anyone in need of high-quality medical imaging services.
This addition provides cutting-edge in-network diagnostics service to patients in the Reno area. And with two locations in Reno, Nevada, it's easier for ATRIO members to schedule appointments at the location that's most convenient for them.
Addition of Ralston Family Clinic
Ralston Family Clinic is a favorite primary healthcare office in Reno, Nevada. The doctors at Ralston have been a mainstay in the Reno area since the 1960s. Today, they still provide the same outstanding service as they did when they first opened.
Along with the new partnerships between ATRIO and Carson Valley Medical Center, ATRIO has also contracted with Ralston Family Clinic, bringing their high-quality medical services in-network.
Unfortunately, Ralston Family Clinic is not accepting new patients at this time, but slots may open up in the near future. However, anyone who is already a patient of theirs can now consider ATRIO during the next open enrollment period.
ATRIO: Now providing better coverage in Northern Nevada
A healthcare or Medicare plan is only as good as the doctors and facilities it covers. With this new partnership between ATRIO and Carson Valley Medical Center, along with Reno Diagnostics Center and Ralston Family Clinic, ATRIO has effectively expanded access for members, making it a more competitive choice for anyone in Nevada.
If you're looking for health insurance in Reno or the surrounding areas, trust the experts at Health Benefits Associates to guide you. Our professionals will help you identify the best plans for your budget and needs, to ensure you have the coverage you require. Contact us to learn more about how you can find the best health coverage options in your area.