She's the local source for Medicare, Individual & Group Health Insurance
The City of Fernley's logo reads, "Building Our Future," and Health Benefits Associates is proud to be a part of that. This year we opened our new insurance brokerage office in the rapidly growing community, at 460 W. Main Street. At the helm is the city's newest licensed health insurance broker, Katie Mendoza in Fernley, NV.
From the Beach to the Mountains
Katie was born in Virginia Beach, Virginia before making her way west. "I grew up in a military family but had the great fortune of living in the same place most of my childhood. I have a loving and supportive family that has always encouraged me to chase after my dreams and try new things. Because of their continued love and support, this East Coast girl is now a West Coast transplant."
A Competitor on the Field
Katie was into athletics while growing up. Because of her love for and involvement in various sports, she decided to pursue a career in the athletic industry, either as a coach or administrator. "After my career as a student-athlete for West Virginia University, I graduated with a degree in Sport Management. Right after graduation, I made my way out west to Seattle to pursue a Master of Education in Intercollegiate Athletic Leadership."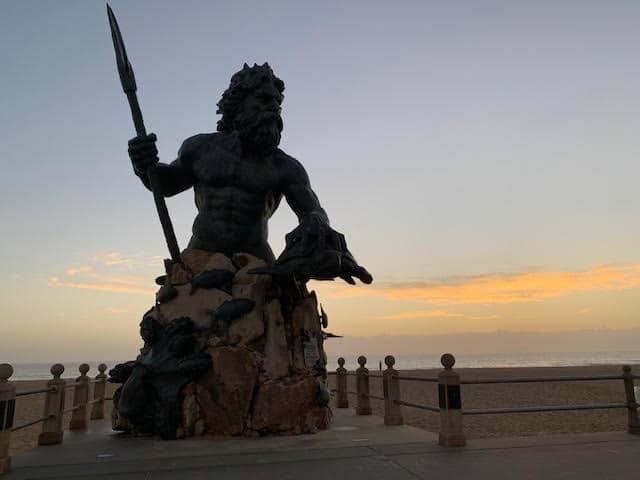 How She Ended Up in the Health Insurance Industry
It was, as she says, "through connections and
perfect timing." The day after she left a position, a friend asked if she'd be
interested in a full-time opening at Health Benefits
Associates. "At first, I was reluctant. But after I met the team I
knew this would be a good fit for me. I'm happy I made the decision to join
them." Katie's expertise as a licensed health insurance broker and professional
help comes with no charge to her clients. Today, she manages HBA's new Fernley
office location. 
"Fernley chose me. My husband and I recently
got married. He's been living and working out here for the last 15 years and
has made his home in Fernley. With that, I decided that I wanted to move out
here to support him. I have grown to love this small-town community. You will
often find me hanging out with my husband and son, walking my dog, hiking in
the mountains, watching college football or serving at my church."
"What surprised me most about the health insurance industry is how much I would enjoy working in it. It's intellectually stimulating and always requires us as brokers to be up to date with the latest news so we can best serve our clients. Health insurance is complex, and there are so many pieces to the puzzle. I love partnering with my clients to help them better understand their coverage options and find a plan that best suits their needs. We will go over the different facets of the plan options available to you and provide our unbiased recommendation."
Choose the Health Insurance Plan That's Best for You 
Katie is a health insurance broker who specializes in small business plans and Medicare. The best way to reach her is by phone or email. Her phone number is (775) 828-0001 and her email is katie@healthbenefits.net. You can find more information on our website. And if you would like to schedule an in-person appointment with Katie Mendoza in Fernley, her HBA office is especially convenient for you, at 460 W. Main St.