* As of 02/02/2022, Anthem and Northern Nevada have come to an agreement meaning Northern Nevada Medical Group is in-network for Anthem products. Below is a more detailed explanation of what when on during negotiations.*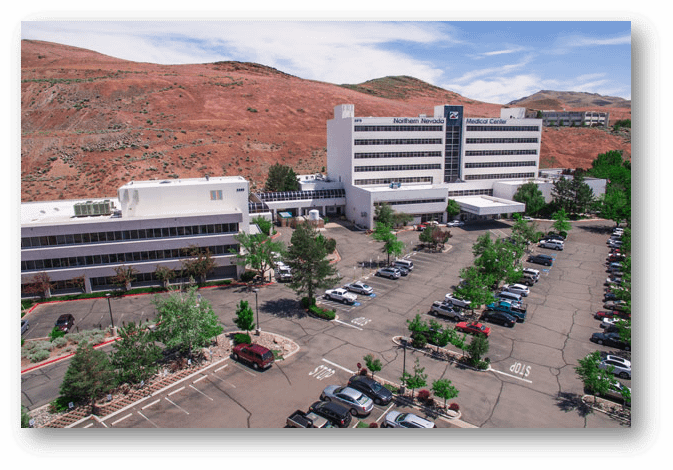 Northern Nevada Medical Center is on track to open a new hospital in south Reno this March…more on that in a future article. For now, though, there's a contract dispute behind the scenes that could affect your health plan coverage. Specifically, it would affect Anthem Advantage, the Medicare Advantage plans offered by Anthem Blue Cross Blue Shield. If the split happens, those Anthem members would not have access to low "preferred partner" rates at Northern Nevada Medical Center's hospitals in Sparks and the upcoming one in south Reno.
The Change Would be a Big One
Anthem is big and growing rapidly. The insurance company added close to 2 million Medicare Advantage members 2020 alone, bringing its total membership to over 43 million participants…a jump of 18% in just 1 year. New growth numbers for 2021 are expected soon, and Anthem is already a major player in Nevada.
What Are Both Sides Saying?
The contract negotiations between NNMC and Anthem are not being made public for now…there's a non-disclosure agreement between both parties. But a decision could come soon. In an email to brokers, Anthem says, "We've worked closely with Northern Nevada Medical Center for several months, but we haven't reached an agreement to keep them in your clients' plans. This means that starting February 2, 2022, your clients' employees may pay more for the care they receive from Northern Nevada Medical Center. We sent a letter to your clients and their employees letting them know."
Anthem says "Members' benefits may continue to cover care from Northern Nevada Medical Center at the same level for a limited time on or after February 2, 2022. This will apply if they are receiving ongoing treatments, have a procedure scheduled, or are admitted to Northern Nevada Medical Center. They can contact the Member Services number on their ID card for more information."
What Can You Do if There's No Agreement?
There are other hospitals where Anthem MA members can receive preferred rates. Anthem currently contracts with facilities like Saint Mary's Hospital and the Carson Tahoe Regional Medical Center. Also, a change like this could offer clients many alternatives. Medicare advisor Matt Law at Reno's Health Benefits Associates says "There are many other Medicare plans that cover Northern Nevada Medical Center. Since these contracts are changing every day, it is best to talk with a licensed broker to know which options cover your needs. Changing plans may be a good option for some people so they can maintain their preferred doctors and facilities. Ultimately, each person has different needs."
Our area is getting familiar with changes such as these. Last August 17th, Saint Mary's Regional Medical Center announced they terminated their contract with Prominence HealthFirst, taking the Reno hospital out of that network. Other insurance companies cut ties with different medical groups and hospitals in 2021.
Why Are Disputes Like This Becoming More Common?
HBA's Matt Law says, "We have seen many contract disputes over the past 2 years due to COVID-19. With fewer elective procedures and more high costing hospitalizations, hospital groups have had to increase the cost of their services. These increased costs are sometimes unaffordable to insurance companies. We are hoping the 2 parties come to a resolution so Anthem members can still use Northern Nevada Medical Group facilities.  I recommend that Anthem insured members talk to a local broker to discuss options. As I always say, it is better to proactive rather than reactive with your health care."
For now, in this case, at least, Anthem says they "will continue to negotiate with Northern Nevada Medical Center and hope to reach an agreement that keeps them in our plan's networks." If you are a member, Anthem says they will keep you updated. They say you should reach out to Anthem using the number on the back of your ID card or your broker to find out more information.