Reno's newest medical group is readying #5

Pinnacle Medical Group's first general practitioner clinic opened just last year, the latest in June. Today, the expansion of this innovative primary care group is still on the fast track. The Pinnacle Medical Group opens its newest Reno Health Clinic in North Valleys in February or March of 2022. 2 clinicians have already been signed. They are Dr. Kathryn Pinkston and Lara Morales, APRN. They're in the process of choosing the exact location now. CEO Chris King says the North Valleys was an obvious choice. As he put it, "We feel it's probably the most underserved and growing part of this region."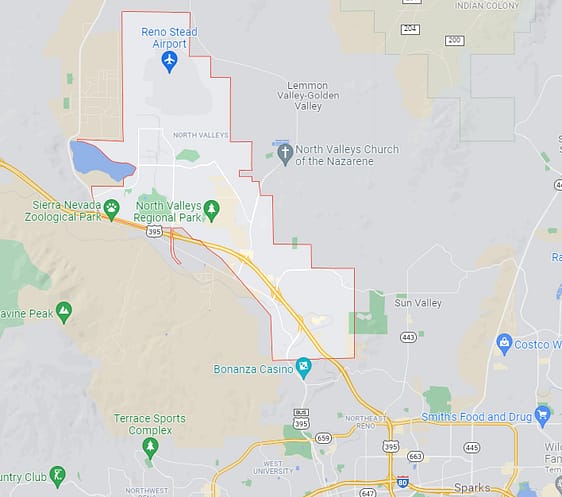 Has your doctor moved on from where he or she was? There's a good chance they've signed up to serve patients at Pinnacle. 6 more medical professionals are joining Pinnacle in January for a total of 25 primary care providers in our community. Why? King tells me "many are interested in moving into an independent model. They want something that's not directly aligned with the hospital system. We offer structure and more autonomy because there's more dissatisfaction with working in a hospital environment. We attract more independent clinicians."
King, who had experience working at Renown and St. Mary's, says he was inspired after partnering with a medical group in Florida. "They run the most successful accountable care organization (ACO) in the nation. ACO's were formed in 2012 as a way for the government to encourage better coordination and management of patients. The focus was on driving up quality and driving down costs."
Pinnacle's Current Locations:
Their new North Valley clinic will join Pinnacle's other 4:
6630 S McCarran Blvd, Suite 9, Reno
15 McCabe Drive, Suite 200, South Reno
5975 Los Altos Pkwy, Sparks
6275 Sharlands Ave., Northwest Reno (opened June 2021)
What are they like? King says they are all "primary care, and early next year we'll be installing a lab at the Sharlands Avenue location. This will allow us to draw blood and process our own lab tests. Having that increases convenience and compliance. How many patients today are handed a lab slip, then leave the office and never actually get those labs? Labs are critical for clinicians to manage their care effectively, and we will have lab draws at all 4 of our current locations."
Not Stopping at Clinic #5
You've likely heard about a local doctor and nurse shortage. King says, "Reno continues to be underserved in primary care. No one's come up with a magic pill for health care. It really is 'How do you meet the needs of the patient population?'" He says that is the basis for Pinnacle Medical Group's 4 primary objectives: "Access, service excellence, disease management, and care coordination." That last value, he says, results in "better, more streamlined care. You would not believe how many times patients end up in the hospital, and then they're back in our office and we want to get their discharge notes and figure out what happened, why were they in the hospital. Unfortunately, for all the electronic medical records, they don't talk as effectively together as they should. We have to make sure we join all the dots."
As for objective #3, disease management, King says consistent checks and tests are a must to control chronic conditions, which he says are the main reason people end up in hospitals. "If you look at the Medicare population alone, 70% of all Medicare patients have 2 or more chronic conditions. It's our job to engage those patients, to tell them, 'You never scheduled your appointment.'" The goal is quick service: "It's not a badge of honor to tell people, "We can't get you in for 6 to 8 weeks. That's not good service. We want to make sure we can give you access same day, next day, next week."
Who Can Sign Up?
Pinnacle takes most all plans: Prominence, Hometown Health, Aetna, United Healthcare, Anthem, Cigna. King told me, "We take the Medicare plan, straight Medicare with supplemental. Your health plan should be covered with Pinnacle Medical Group. The only one we don't have right now is TriCare," the veteran's health care program for uniformed service members, retirees, and their families.
Pinnacle is personal for Chris King. He's a track and cross-country runner, recruited by Jack Kirk to come to UNR and run for the university in 1988. He met his wife here in 1997, his father-in-law is a local physician and he raised his kids in Reno. "The people here, these are the friends I know who need access to health care."
More Information:
Will these new clinics be the right fit for you?  The plan specialists at Health Benefits Associates can tell you much more about Pinnacle Medical Group with brochures and more at their office at 3716 Lakeside Dr.