Insider Help Finding
Reno
Medicare Advantage Plans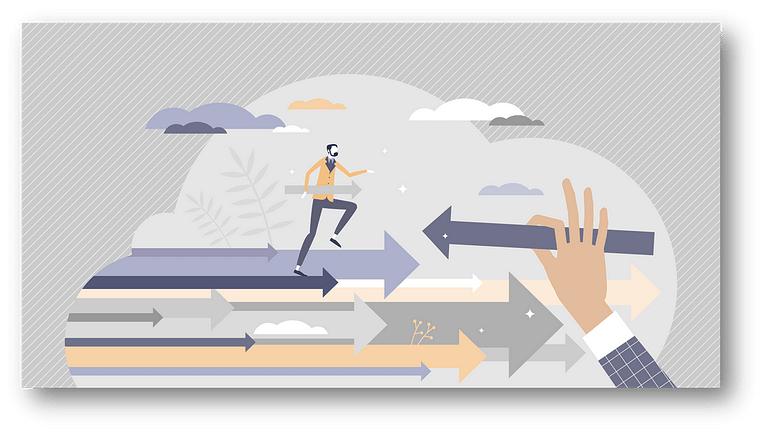 If there is one thing more confusing than Medicare, it's Medicare Advantage plans in Reno.
There are so many different choices in Northern Nevada and these plans are changing every year. Currently, the Medicare Advantage market is heating up in this area. Multiple new carriers are starting to offer plans here and current carriers are coming up with new and creative ways to attract members.
The Basics
You might already have federal Medicare A and B. If so, you should skip down to the "Part C" Section. If you don't, these sections for Part A and B have useful information about your federal Medicare benefits.
Advantage plans are available to people who qualify for Medicare. These plans are different from Medigap Supplement plans.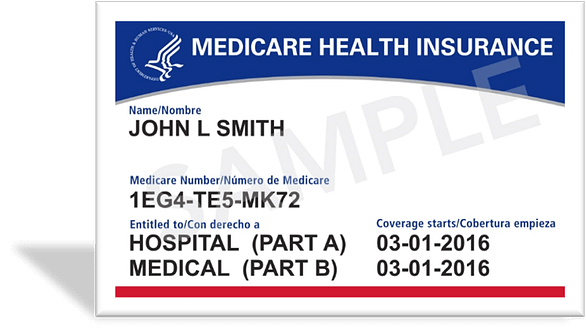 Medicare Advantage plans are available at different times of the year depending on your eligibility. Before someone can get an Advantage plan, they need to meet a few standard requirements.
First, the member must have both Part A and Part B, also known as Original Medicare. People who have both of these parts under the age of 65 can get a Medicare Advantage plan in Reno.
Not only do plans differ among each carrier but each county has different plan options as well. These plans will usually have slightly different benefits or costs.
Part A
Part A is commonly referred to as 'Hospital Care'.
This part includes hospital care, skilled nursing facilities, and hospice care.
When you turn 65, you are usually automatically enrolled in Part A  if you meet the requirements to be enrolled.
Part A only covers 80% of hospital care, skilled nursing facilities, and hospice care. If this is your only insurance, you will want to also get Part B and additional coverage with a private carrier.
If you have other insurance coverage and plan to keep it (such as a retiree or employer plan), you will still get a red, white, and blue Medicare card in the mail. You should file this away in a safe place so you have your Medicare number if you need to make a future change.
Part B
The other element of Original Medicare is called Part B.
Part B is commonly called 'Physician Care'. Part B covers doctors, outpatient care, and home health care. This category also includes Preventative Services.
Just like Part A, most people qualify for Part B at 65. Some people can get Part B before 65 if they have a disability. The Social Security Administration helps consumers get Part B.
Just like Part A, Part B only covers 80% of these services. Part A and B alone is not good coverage and there are tons of inexpensive options to drastically improve your coverage.
If you are eligible for both Medicare and other coverage, you will want to compare your plan choices before deciding. We help people compare these choices for free. I have often found that Medicare is usually the superior coverage but there have also been times where I suggested that someone keep what they currently have and not become a client of mine.
Medicare Advantage Plans
Once enrolled in Part A and Part B, a consumer can now get a Medicare Advantage Reno plan.
Advantage plans are commonly known as Part C. Medicare Advantage Reno plans include all benefits and services covered under Part A and Part B. Private healthcare companies offer these plans to people who qualify for both Part A and Part B.
Most of these plans include Part D drug coverage. Some plans will cover added benefits as well.
Finding a quality plan is easy since there is a Star Rating system. This Star Rating system helps people find a plan that is rated well. Each year, the Star Rating for each plan can change.
Medicare Advantage Reno plans usually cover local doctors only. Some plans will cover doctors outside of the state.
Unlike Medigap plans, Medicare Advantage Reno plans cover doctors chosen by the private healthcare company. Each year, the doctor's list changes. These same rules apply to pharmacies and other facilities. It is important to review these changes each year to make sure the plan covers your preferred doctors.
There are a couple of great Medicare plans to choose from. You can access both the Prominence Medicare and Renown Medicare plans by following those links.
Some people may qualify for both Medicare and Medicaid. Medicaid is a function of the Welfare system in Nevada. Medicaid will help cover the out-of-pocket expenses or premiums with your Medicare Advantage Reno plan.
To see if you qualify for Medicaid, please visit a Division of Welfare and Supportive Services office. Their website can be found here.
Part D
Part D is commonly known as drug coverage. These plans cover outpatient drug costs.
Most Medicare Advantage Reno plans cover Part D at no extra cost. Medicare Advantage Prescription Drug Plans, or MAPD plans, are policies that include both Part C and Part D. These plans are available each year during the Annual Enrollment Period.
Medicare Advantage Reno Plans and Added Benefits
Some Medicare Advantage Reno plans have added benefits.
These benefits may include dental, vision, hearing, no-cost gym memberships, and more. Some plans also include these additional benefits at no extra cost.
Other plans will charge higher premiums to get additional benefits. Each health care company offers different benefits. It is important to understand these differences.
Annual Open Enrollment
The Medicare Advantage Reno Open Enrollment Period begins on October 15th and ends on December 7th.
People can shop for plans during this time. They can also get new plans during this time. Each year, healthcare companies change benefits and offer new plans. It is important to review your options during this time.
When you find the right plan for your needs, you should apply during this timeframe. The coverage will start on January 1st. Most people shop for plans during the Open Enrollment Period each year.
Sometimes, people can get plans with a qualified life event. These special circumstances help people change plans mid-year. To learn more about these rules you can read more on our website here or read more on Medicare's website.
Medicare Advantage plans do not ask health questions when people apply. Medigap plans, unlike Part C plans, can ask health questions and deny coverage.
Broker Assistance
A Health Insurance Broker can help you find a Medicare Advantage Reno plan at no extra cost to you. Each year, they will guide you through the process. They will also assist you in searching for doctors and drugs. Most importantly, brokers are available during the year to answer questions or help with claim issues.