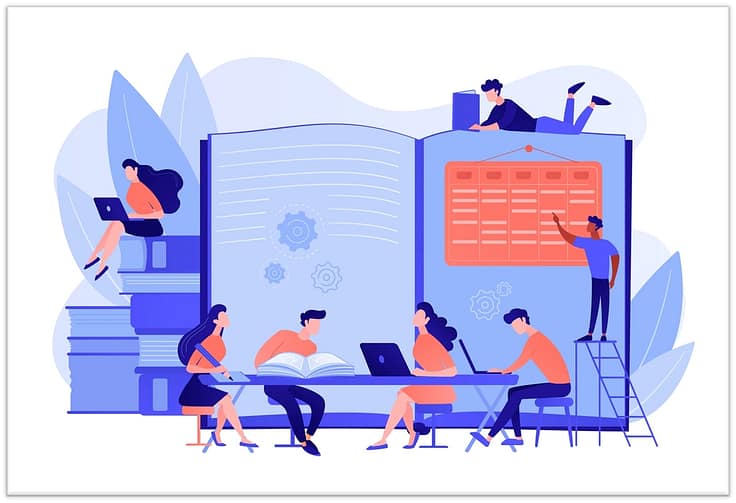 There are many different options for health care in Nevada. There is a lot of buzz in the community with new health plan options.
One of the carrier options is Prominence Health Plans. Enrolling in a Prominence 2022 plan is going to be one choice a lot of people are making next year.
Here's why:
Prominence Medicare Plans
One of the most popular options this year is a Prominence Medicare Plan.
If you have already decided you want a Prominence Medicare Advantage plan, you sign up for that plan by going here: https://healthbenefits.net/prominence-medicare-advantage/
If you aren't sure if want a Prominence plan or if you do not know what a Medicare Advantage plan is, read below.
Medicare Advantage Plans
A Medicare Advantage Plan is also known as Part C of Medicare
Medicare Advantage plans often include extra benefits like dental, vision, hearing, gym, an over-the-counter allowance, etc.
Also, Medicare Advantage plans also have very low monthly costs. These costs can sometimes be as low as $0.
A Medicare Advantage plan that has lots of extra benefits and no monthly premium can be a great alternative to a Medicare Supplement plan.
A Prominence Medicare plan will also cover the new hospital being built in Reno, Sierra Medical Center. The hospital is expected to be completed in March of next year.
Sierra Medical Center will be a new state-of-the-art facility. Since the new hospital will be owned by the same company that owns Prominence Health Plans, you will get priority access to this facility on a Prominence plan.
The same goes for any medical facility under Northern Nevada Medical Group.
If you have a Medicare Supplement plan and you are considering switching to a Medicare Advantage plan, you should understand the differences first.
Here are some bullet points of the major differences
Medicare Supplement Plans cover any doctor in the U.S. that accepts Medicare. Medicare Advantage does not.
A Medicare Supplement plan will usually have lower out of pocket costs for medical expenses
 Medicare Supplement plans have monthly premiums. Advantage plans mostly do not
Medicare Supplement plans do not cover extra benefits like dental or hearing.
You may be denied coverage or be required to pay more for a Supplement plan if you do not enroll when you are initially eligible.
If you have questions about how these plans work or if you should sign up for a Supplemental policy, do not hesitate to give our office a call. You can reach out to our office here: Contact Us
In addition to Medicare Advantage plans, Prominence also offers employer-based group health insurance coverage.
If you are an employer, you should read below how Prominence group insurance plans have changed for 2022.
Employer-Based Plans
Employer health insurance is a great way to attract and retain employees with your company.
If you would like to start an employer group health insurance plan, visit our group quote page and click on the group quote button.
You will be prompted to enter your business information so we can work on creating quotes that fit your needs. You will also want to enter your employee's information into a census form. That form will look like this:
Once you enter your company's census data, we can generate quotes based on the ages of your employees.
There are a few requirements to start a group health insurance plan in Nevada. They are:
Must have at least 2 non-related, full-time employees
A Nevada business license and employer tax ID number
Produce your most recent quarterly wage and contribution report
Contribute at least 50% of the cost for the employee on the least expensive plan.
These are not all the requirements but are the major hurdles for most employers.
How Does Prominence Compare With Other Options for 2022?
Prominence is making a strong push for the small group market by offering some competitive options for employers.
Here are few things that are making Prominence a competitive option going forward:
Low to minimal rate increases for current groups and lower rates for new groups when compared to the rest of the market in Northern Nevada.
Prominence is now offering a national network of doctors through Cigna.  This is a much needed feature for employers with out-of-state or traveling employees.
Employees in Reno can take advantage of the new hospital being built that was mentioned earlier.
In my experience, Prominence has offered good customer service and a team willing to find the right solution to a problem.
Drawbacks to a Prominence Group Plan?
Prominence will not be a good fit for every group.
First, Prominence does not cover Renown hospital or medical group. Renown is a large medical group in Northern Nevada so for some employers, this could be a problem.
In addition, Saint Mary's is only accepted on their PPO plans. Not their HMO options.
Some businesses also like the option of a big-name company like Anthem or United Healthcare. These insurance carriers are accepted across the U.S. and are often a well-known choice for the average individual.
What Should I Do if I Want a Prominence 2022 Plan?
Your best bet is to grab the phone and give us a call. Our office contracts with every insurance carrier that operates in Nevada. We can give you an unbiased opinion on your choices and help set up the policy for no cost to you.