New Medicare Advantage Companies in 2022
There are plenty of changes coming to Medicare in 2022. There will also be new Medicare Advantage companies in 2022 as well! In total, there are now 9 companies that offer Medicare Advantage plans in Northern Nevada. I will be going over all of them and highlighting a few things about each company.

Prominence is one of two local companies here in Northern Nevada to offer Medicare Plans. They are owned by Universal Health Services, or UHS. UHS also owns Northern Nevada Medical Group, Northern Nevada Hospital, as well as the new hospital in south Reno, Sierra Medical Center. Prominence offers plans in the small and large group market as well as the Medicare Market.
Not only does Prominence offer plans in Northern Nevada, but they also offer plans in Texas and Florida.
Universal Health Services will be completing construction the new hospital in south Reno in March of 2022. This brand new facility will feature departments such as cardiology, oncology as well as labor and delivery. They are set to have individual private rooms, so no more sharing a room with someone.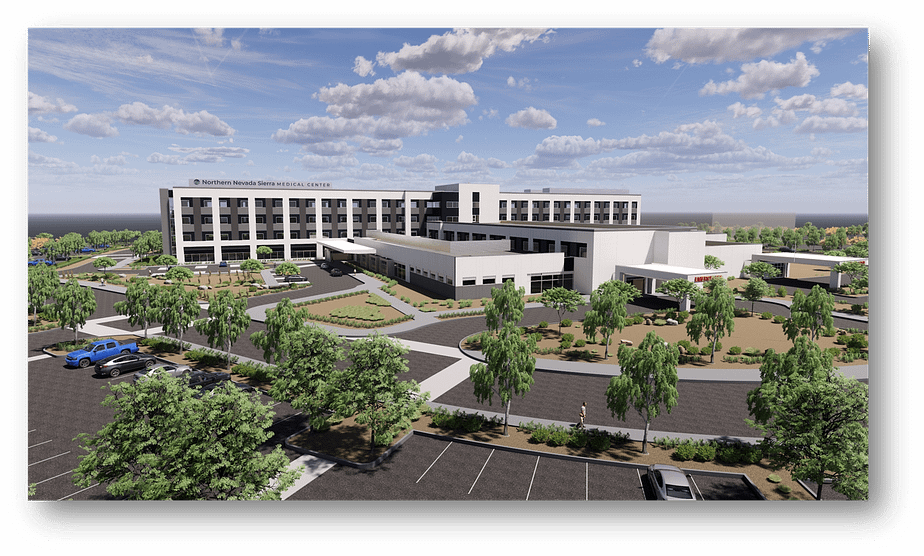 For more information on Prominence Medicare Advantage Plans, please click here.
Senior Care Plus
Senior Care Plus is the second local insurance company here in Northern Nevada. They are owned by Renown and Hometown Health. Senior Care Plus is the only Medicare Advantage company in Nevada that offers access to the Renown hospital system as well as the Renown Medical Group. With Senior Care Plus, you will have priority access to Renown.
You also have access to special clinics. Senior Care Plus clinics are available to members only! This means you do not have to fight for access with other insurance members. Senior Care Plus currently has 5 plans available!
Alignment Health Plans –New in 2022
Alignment Health Plan is a new Medicare Advantage company in 2022. Most recently, Alignment was available in Southern Nevada as well as Southern California. Alignment decided that 2022 was the year they make the move to Northern Nevada. Alignment starts 2022 by offering two plans. They also offer specialty plans for those with certain health conditions. Alignment gives its members access to Northern Nevada Hospital, St Mary's Hospital and Carson Tahoe.
ATRIO Health Plan – New in 2022
This is another new health plan offered here in Northern Nevada. ATRIO Heath Plans is partnering with St Mary's Medical Group and Hospital for the 2022 plan year. Originally started in Oregon, ATRIO was found by none other than A TRIO of physicians in the northwest. After accumulating over 22,000 members in different Oregon counties, they decided to move down to Washoe County.
ATRIO is one of a few companies to offer a PPO Medicare Advantage Plan in Northern Nevada. This will allow its members to access physicians who are out-of-network. This means you can access physicians outside of the service area. But you will have to pay a little more.
Aetna
They are one of the largest insurance companies in the nation. Recently, Aetna was bought out by CVS drugstores. Not only does Aetna offer Medicare Advantage plans, but they offer individual, group, and Medicare Supplement plans. Founded in 1853 in Hartford, CT, Aetna has expanded across the United States and is now on of the largest companies.
Aetna offers both HMO and PPO plans available to Northern Nevadans.  Aetna also offers a dual special needs plan for those that are eligible for Medicare and Medicaid. By having an Aetna plan, you will have access to most hospitals in Northern Nevada. Carson Tahoe, Northern Nevada, Sierra Medical Center, and St Mary's all contract with Aetna. In addition to having those hospitals, Aetna contracts with private doctors around the area.
Humana
Humana is another large insurance company that offers plans in the Northern Nevada area. They offer both HMO and PPO plans. They have a large network of doctors along with multiple hospitals. Humana contracts with St Mary's, Northern Nevada as well as Carson Tahoe. Not only does Humana offer plans in Washoe, but Carson, Douglas, and Lyon county.
Wellcare
Wellcare has had a few different names in the past. Last year they went by Allwell. Wellcare is owned by a company called Centene. Centene is the largest Medicaid provider in the United States. The plan offerings provided by Wellcare include HMO and Dual Special Needs Plans.
United/AARP
United Healthcare partners with AARP to bring Medicare beneficiaries Advantage plans. AARP offers two different plans in the Northern Nevada market. The network list is not as big as other companies here. AARP's biggest presence is in Southern Nevada. However, AARP does contract with multiple hospitals here in Northern Nevada. St Mary's, Northern Nevada, and Carson Tahoe are all apart of AARP's network list. The only plans offered by AARP are HMO plans.
Lasso Healthcare
Last but not least is Lasso Healthcare. This is offered almost statewide. Lasso is a different kind of Medicare Advantage plan. This is classified as a Medicare Savings Account.  They do not have a specific network list to work with. Lasso will work with any provider who accepts original Medicare. To learn more about Lasso Healthcare and what an MSA is, see our article here.
Picking between new Medicare Advantage companies in 2022
Now what do you make of all of this info and the choices that are out there? Leave that to the experts. There is no need to try and decipher all of the information in the Medicare book. Health Benefits Associates is here to help people decipher information as well as give our opinion on each of these companies. Start by giving us a call to set an appointment. We will sit down and look at all of your options and give you the information you need to make the best decision.
You can also look at our reviews on Google, people love us!