Lasso Healthcare Nevada Plans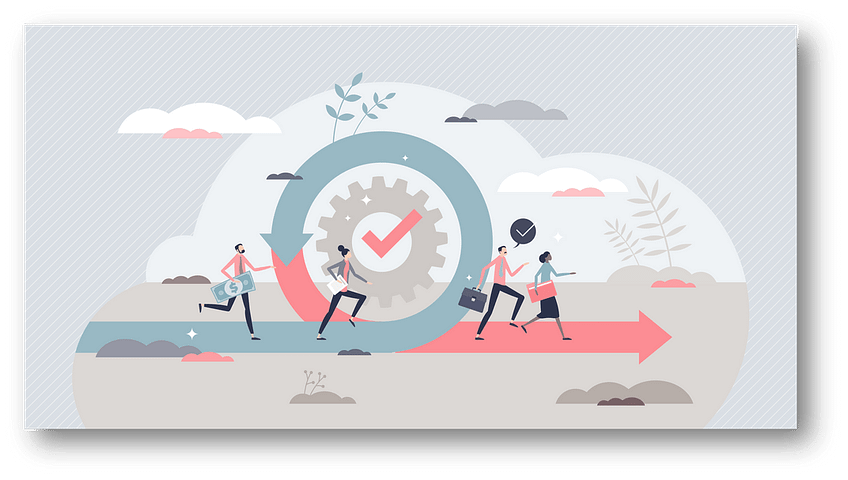 You Might Have Heard About Medicare Plans That Deposit Money in an Account for You. How Do They Work?
These plans are called a Medicare Advantage Medical Savings Account (MSA).  An MSA is approved by Medicare and run by private insurance carriers to cover Medicare beneficiaries.
*If you already know you want one of these plans and need help enrolling, you can start the process by clicking here: Contact Us
In a nutshell, an MSA is a high deductible health plan that deposits money in a savings account for you to use on qualified medical expenses.

The amount of your deposit to use for medical services varies. It can be $2,000 or even $3,000 per year. The money you don't use rolls over from year to year.
How you use this money is up to you.
What Is the Plan Design of an MSA Plan?
One popular choice is a Lasso Healthcare Nevada MSA plan. Here is what their plan looks like:
You can also sign up for their Growth Plus Plan. This plan offers a larger deposit but also has the potential for higher out-of-pocket costs for medical expenses.
So What Do These Numbers Mean?
It is more simple than it seems.
On a Lasso plan, the most I can spend on medical costs until I have 100% coverage is my deductible ($5,000 for the Growth Plan and $8,000 for the Growth Plus). This means if I have a worst-case medical scenario and my medical bills I owe exceed $5,000 on the Growth Plan, I pay nothing for medical expenses for the rest of the year.
Since you receive a deposit of money annually on each of these plans, you can subtract the deposit from the deductible to see what your maximum potential risk would be. This is the "Your Responsibility" row on the plan highlight image.
How Much Does Lasso Cost Me?
The plan is $0.
You need to continue paying your Part B premium, but Lasso costs you no extra money to enroll.
There is a simple way to calculate the amount of money you could potentially spend on medical premiums and bills on a Lasso Healthcare Nevada Plan.
Take your Part B premium and multiply it by 12. (Ex: $148.50 X 12 = $1,782.00)
Add that number to your total responsible amount with Lasso (Ex: $3,000 on the Growth Plan + $1,782 in premium)
In a worst-case scenario, my out-of-pocket amount for medical expenses and premiums in the first year with Lasso is $4,782. The best-case scenario is just the Part B premium.
*Keep in mind that your Lasso deposit rolls over from year to year. If I don't use the plan the first year, the next year I have $4,000 from Lasso to use on medical expenses.
So Lasso Pays for Medical Bills. Does It Pay For Anything Else?
Yes!
You can also use your annual deposit for other needs. This could be dental, vision, hearing aids, copays at the pharmacy, etc.
Although, these services usually do not count towards my deductible. If you are unsure what that means, here is an example:
Let's say I go to the hospital and my bill is $1,000 and I am on the Lasso Growth Plan. I use my deposit to pay that bill and I have a $1,000 deposit left. That $1,000 also goes towards my deductible so now my remaining deductible goes down to $4,000.
Now let's say I instead have a bill for $1,000 at the dentist, not the hospital. I can still use my deposit to pay that bill. Although, the bill would not count towards my deductible. This means I still have a potential $5,000 deductible to pay in the future.
You cannot use your deposit for just anything. It must be related to health expenses.
You can be penalized by spending the money on incorrect items. Here is a useful link to help determine what might be considered an eligible expense: Optum Bank
Does Lasso Cover My Doctor?
Does your doctor accept Medicare? If so, then Lasso works with your doctor.
You can find a list of doctors that accept Medicare on Medicare's website: Find Medicare Doctors.
Your coverage is not limited to just Nevada. Any doctor in the U.S. that takes Medicare is covered.
What About Prescriptions?
Although you can use the plan to help with the costs at the pharmacy, Lasso is not considered a prescription drug plan.
You will want to enroll in a separate Part D drug plan in addition to Lasso. This will protect you against high costs at the pharmacy.
A great way to enroll in a separate drug plan is also on Medicare's website: Find a Drug Plan
You can also get more information about this on our Part D Drug Plan page.
I Want a Lasso Plan. What's Next?
A great first step is to reach out to our office. We can discuss the additional details about Lasso and help you enroll for no extra cost. You can contact our office here: Contact Us
You can also submit an online form to our office and we will reach out to you shortly: Enroll in Lasso
Our office has contracts with every Medicare insurance carrier in Nevada. We help people shop their options and enroll for no cost or fee. You get an unbiased opinion on your plan and year-long assistance.