Hello readers, here's more on the local hospital healthcare front! In my previous article, I shared thoughts and details from my opening-day tour of Northern Nevada Sierra Medical Center. In this report, I go beyond the building to update you on the services offered there. Some of them are new Reno hospital services on the South end of town.
First, you can refer to it simply as "Sierra Medical Center," as the hospital now calls itself. It is still associated with Northern Nevada Medical Center in Sparks and Prominence Health Plan. Personally, after seeing the great views from the big windows in the all-private patient rooms, I think it's a very fitting name.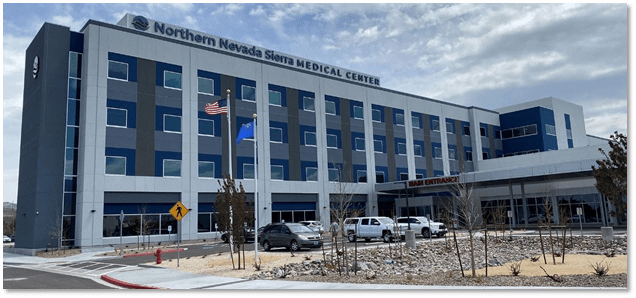 New Advances in Treating Cancer
As mentioned in my building tour article, equipment is state of the art. Along with that, so are services. A new one here is Oncology, all-important as science and technology is rapidly progressing in the field of fighting cancer. There are new medications that promise to be more effective without as many side effects. The newest advancements strive to stop the growth of cancer cells while leaving healthy cells unharmed.
Sierra Medical Center is now set up to provide advanced care for adults and children. They say their oncology team will "develop a personalized treatment plan for each patient." That covers a lot: biological therapy, immunotherapy, hormone therapy and chemotherapy. Options like these may help you if your cancer is resistant to other therapies.
Surgery for some cancers like prostate is a big advancement here. Operations can be done with new, precise robot-assisted procedures at Sierra Medical Center.
A Big Commitment in Maternity Services
As mentioned in my previous article, I was surprised to see so much space devoted to Sierra Medical Center's Labor and Delivery Department. I got the impression that this takes up an entire floor in the new building.
First off, high marks for comfort, which means a lot to new moms. You will stay in a private labor and delivery suite. That is where you'll undergo labor, deliver your baby and recover. They also offer Cesarean surgical suites. Sierra Medical Center also offers sleeping accommodations in each room for spouses or birthing partners. Wow, where was that when our moms needed company? Kudos to all hospitals that offer such a thoughtful arrangement!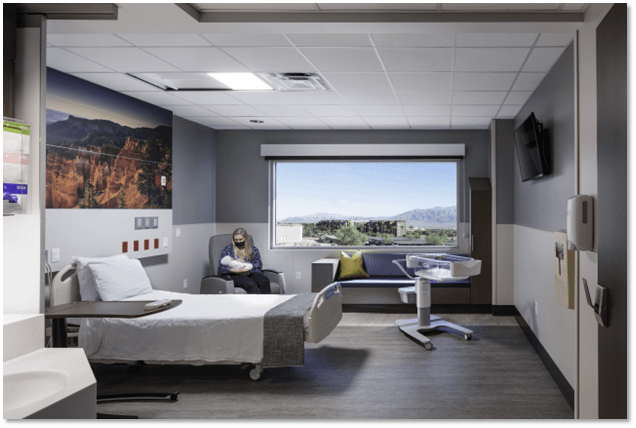 Your Baby Stays With You
Each suite at Sierra Medical Center has a Halo "BassiNest" Swivel Sleeper within reach to enhance your care time, especially after a cesarean delivery. If your baby is underweight or otherwise needs specialized care in the NICU (Neonatal Intensive Care Unit), secure live streaming cameras let you see your newborn around the clock. How cool is that?
Also unique is the "New Mommy Concierge" program. It includes a welcome gift, afternoon tea and private consultation with lactation consultants.
If You Don't Have an OB/GYN
Sierra Medical Service can easily match you up with an OB/GYN on their staff.  Just call their free physician referral service: 775-356-6662.
The "Small" Stuff
They may not rate having their own floor or department, but as we all learn sometimes it's "the little things." Mail and flowers are delivered daily to all patients in all departments. They're brought to the nursing station on your floor. A library cart comes around for books and magazines to read. There's a "patient care coordinator" and a Case Management Department to respond to any problems you may have. New devices are available for hearing impaired patients. There are support groups in-house, and Sierra Medical Center has access to interpreters for foreign languages.
What's Next?
With all of these new features and advancements, it truly makes me excited for what the future may bring. All our area hospitals have done well keeping up with the times. The increasing focus on patient concerns and comfort for overnight stays is beyond commendable. But even more importantly, science, technology, new medications and improved therapies constantly bring us all closer to the top goals. They are curing illnesses, better injury care and eliminating suffering. Hospital care has truly entered a new age. Sierra Medical Center is one shining example.