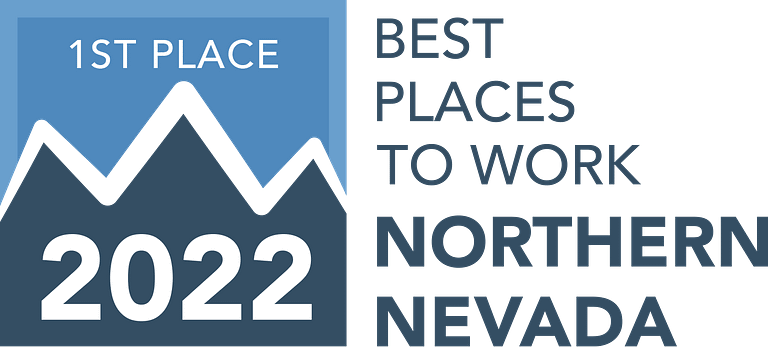 They narrowed it down to 15. "They" being the non-profit Northern Nevada Human Resources Association. You can take their recommendations to heart. Companies did not have to pay to enter the yearly competition, and the winners were based on what their own employees had to say. The NNHRA decided on which companies with be Northern Nevada's best places to work in 2022
Narrowing Down the List
For job seekers, who have to sift through so many openings these days, you can't do better than this list. So which ones are the good ones? Northern Nevada's Best Places to Work for 2022 lists 5 categories based on company size, starting with Micro (1-10 employees). First place in that category? Health Benefits Associates, which currently has 10 employees.
How One Business was Chosen
In business for over 25 years, HBA has been able to learn a thing or two about creating an open and welcoming workplace. After the company was nominated, employees received surveys to fill out. HBA Medicare Advisor Alex Sampson told me each questionnaire asked workers "what they liked, what they didn't like, the benefits, the amount of time off to the happiness at their job. And it came back that employees evidently like working here."
This "Best" List Stays Current
The list gets updated every year because nothing stays the same. COVID-19 shook the economy and changed priorities for Nevada workers. These winning employers are keeping up with those shifting demands and drawing recognition for their efforts. Alex told me that Health Benefits Associates now offers their workers "really good health insurance packages. Beyond that, it's really about having that work-life flexibility now. Many people don't want to have that 9 to 5 where they're told what to do every single day. We don't feel that micro-managing people is really the way to go."
What it Takes to Win
Alex shared with me the steps they take to make a more appealing workplace. He says creating a supportive and collaborative environment is key for this family-operated business. He says HBA "finds out what the employee's strengths are. They take a personality test that we have and assigned duties based on the results. As a result, he says the turnover at HBA is "the absolute lowest in our industry."
But for such a small company, how many job opportunities could there be? More than you would expect from a "micro-small" business. That's because HBA is growing quickly. Alex says "We are expanding so much right now. We just opened the office in Fernley, we have the office in Carson City that we run, and we opened an office in Truckee as well. But we don't want to grow too fast, too quickly. It's very important that we get the right people on board.
Thinking of a career at this "best place" company? The work positions aren't just advising about people on the best health insurance or Medicare plan. Alex told me "We have different people that work on the website. We have different people that work on videos, working independently."
HBA Doesn't Stand Alone
Thankfully, Reno is filled with innovative local businesses that deserve recognition. How do they measure up? Each year, the NNHRA seeks out worker satisfaction data from employees' anonymous answers to 30 questions. They cover critical aspects of the workplace, including opportunities, training, benefits, and more. Flexible work environments and better pay certainly help.
As for HBA, Alex gave the credit for winning the award to his team, the employees: "They made this happen and it was great to see it happen." You can see my interview with Alex below.
Here's who made the cut:
The Best Places to Work in Northern Nevada:
Micro Business 1st Place: Health Benefits Associates. 2nd: The Applied Companies. 3rd: Fairway Independent Mortgage Corporation.
Small Business 1st: Quest Counseling. 2nd: KPS3. 3rd: Napa Auto Parts
Medium Business 1st: Sala Family Dentistry. 2nd: Quick Space. 3rd: Lumos and Associates.
Large Business 1st: Intuit. 2nd: Prominence Health Plan. 3rd: Greater Nevada Credit Union Extra Large Business 1st: Dolan Auto Group. 2nd: Tahoe Forest