Complete Guide to Local Medicare Advantage Plans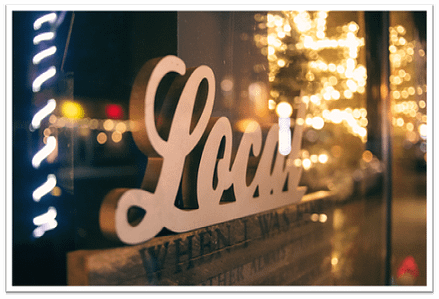 Have you been searching for a Complete Guide to Medicare Advantage Plans?  There are many options when it comes to Medicare Advantage Plans also known as Part C.
Here in Northern Nevada Prominence and Senior Care Plus are two strong and local options.

There are prerequisites before you sign up for a Prominence or Senior Care Plus Medicare Advantage plan.
Enroll in Parts A and Part B of Medicare
Prominence – You live in Washoe County, Carson City, Douglas County, Lyon County, or Storey County
Renown Preferred Plan Senior Care Plus – Washoe County, Carson City
To enroll, you can apply during the Annual Enrollment Period ("AEP") which starts on October 15th and ends on December 7th.
You may also enroll outside of AEP if you experienced a Special Enrollment Period.
The most common Special Enrollment Period – Turning 65, enrolled in Part B Recently, moved to Nevada recently, or qualifying through the Low-Income Subsidy.
Open Enrollment Period starts on January 1st and ends on March 31st.
Therefore, you may have more questions than you do answers after those last bullet points.
Let us start at the beginning.
Questions?
How to get Parts A and B?  Follow this link for help.  Without Original Medicare, you cannot sign up for additional coverage.  Additional coverage being a Medicare Advantage or a Medicare Supplement plan.
If you live outside of the counties I mentioned, Prominence Medicare Advantage and the Renown Preferred Senior Care Plus are not offering plans.  However, there may be some other options from other carriers.  Additionally, a Medicare Supplement plan may be your only option if no Advantage plans are offered in your county.
The Annual Enrollment Period is a time that you can shop for a new advantage plan!
Additionally, there is the Open Enrollment Period where you can change from one advantage plan to a different one.  This runs from January 1st through March 31st.
The Initial Enrollment Period is the time you are first eligible for a Medicare Advantage plan. This is 3 months before your 65th birthday, the month of, and three months after.
IEP PHOTO
As you can see there are many options to sign up for the ProminAdd Newence Medicare Advantage Plan and the Renown Preferred Plan.  Keep in mind, the timing is of the utmost importance.
I suggest talking to one of our licensed Medicare advisors here at Health Benefits Associates.  We have offices in Reno and Sparks.
If you miss certain deadlines, you may face lifetime penalties.  Therefore, yet another reason to speak to an exert Medicare Advisor here in our office.
Now that you have narrowed down your enrollment period let's get to the fun part!
The Benefits!
I cannot go into specific benefits for any Medicare Advantage plan without having a Scope of Appointment signed.  In saying that, I can tell you once you sit down with one of our brokers it would be a pleasure going over the benefit structure line by line with you.  In addition to that, we can meet in person, over the phone, or virtually.
While I cannot go into the specifics, I can say that the Medicare Advantage market has gotten very competitive.  In other words, this is good for the consumer.  Each company is competing to offer the strongest benefits package.
Local Knowledge
That is what you get when dealing with a local Medicare Broker.  Get personalized service from a knowledgeable and caring expert.
Instead of calling a person that could be across the country, or maybe in a different country you know by calling Health Benefits Associates, you are speaking with someone who knows the local market.
You can bet that by calling an 800-Medicare number they will not know about the Senior Care Plus, Prominence plan, or any other local options.
The Network
Keep in mind, another important aspect when choosing a Medicare Advantage plan is the doctor list.  This is often the biggest concern my clients have.
They want to make sure their specific doctors are covered by this plan.  When I sit down with a prospective client I listen to their needs.  I often go through each doctor and match them with the network list.
What is the point of signing up for a Medicare Advantage plan if you cannot get into seeing a physician?
The "1-800-Medicare" agent will not be going through the local doctors' network.  They may even be contracted with only one insurance company.
This is also true with their prescriptions.  Additionally, I ask my client to bring their list of drugs with them so we can go through each one.  Again, to make sure it is covered under the plan's drug plan.
Here at Health Benefits, our brokers are licensed with all the major insurance companies.  Our main concern is that our clients are in the right plan for them.
This is what you get with personalized service here at Health Benefits Associates in Reno.  When we sit down with a prospective client for a Prominence Medicare Advantage meeting, we want to make sure that your doctor and prescriptions are covered by the plan.
Picture of a doctor
Closing Thoughts
In conclusion, let's look back at the most important aspects of Medicare Advantage here in Nevada remember those deadlines and prerequisites.
Talk to a local broker who is unbiased and out for your best interest.
Research doctor and prescription drug lists.
Feel comfortable, content, and happy about being in the correct plan for you!