Are You Ready for Open Enrollment in Nevada?
The only thing consistent in health care is change!
One of the biggest changes in US history was when President Obama passed the Affordable Care Act. The Affordable Care Act regulates individual and family plans and employer plans, but not Medicare plans.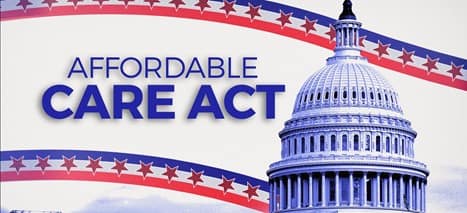 This article discusses the top things to keep in mind while looking for individual and family plans in Nevada. By the end of this article, you will know as much about health care as an insurance broker like me! We can help you look at plan options at our offices in Reno, Sparks, or Carson City.
Did You Know?
In 2014, the Affordable Care Act was implemented into health insurance.
The Affordable Care Act is also known as the 'ACA' or 'ObamaCare'. The ACA does not affect or regulate Medicare policies. (We will discuss Medicare more at the end of this article)
With strict guidelines on how to enroll, the ACA also changed when people can apply for coverage. If you are uninsured and need health insurance coverage, you can apply for a plan during the Open Enrollment Period. Open Enrollment in Nevada starts on November 1st and ends on December 15th.
If you apply for a plan during this time period, your coverage will start on January 1st.
People who are currently enrolled in an individual and family plan can also renew their policy during Open Enrollment in Nevada.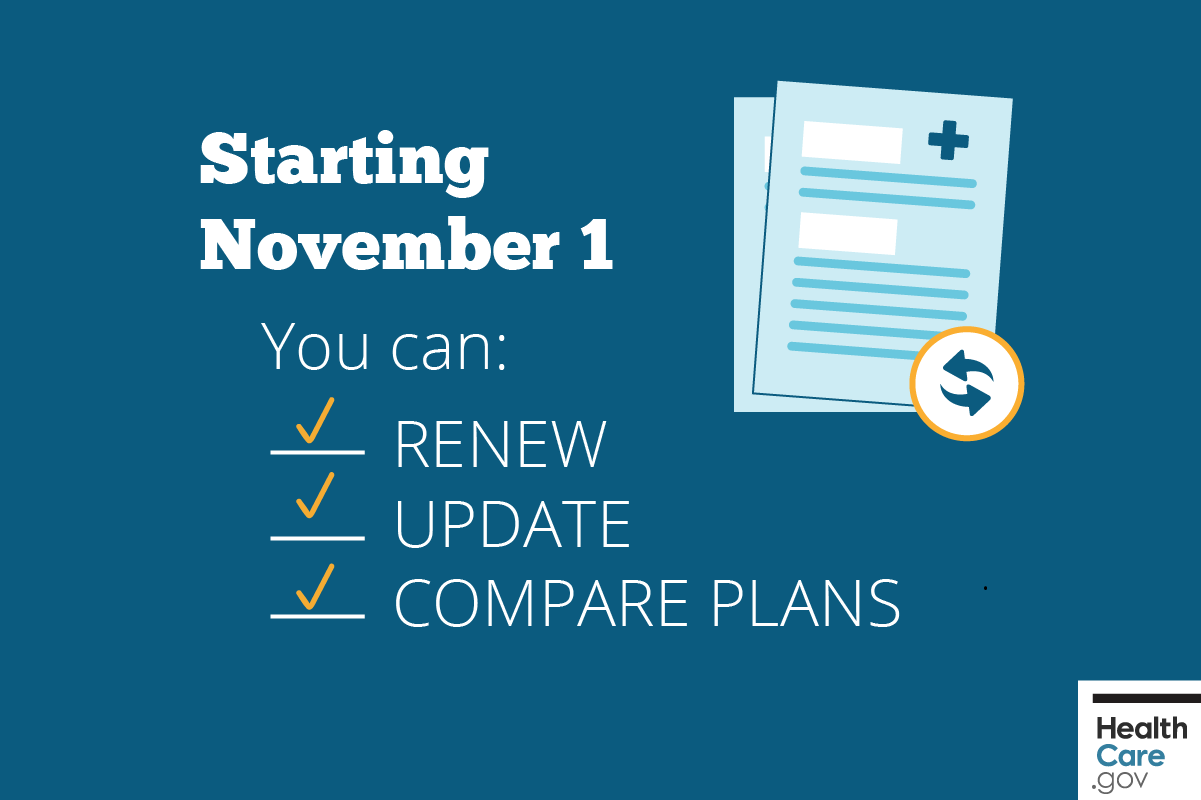 Most plans automatically renew unless the insurance company stops selling your plan in the next calendar year.
How Rates Are Calculated
The Nevada Division of Insurance approves the health insurance plans and rates each year for individuals and families.

They also include a search tool so you can look up all approved plans and rates in Nevada! So if you ever get a call from a salesperson selling you a health insurance plan that 'seems too good to be true'… you can always check to make sure it is not a scam!
Some counties in Nevada will have more options compared to rural areas. Because there are different plans and rates throughout the state of Nevada, it is important to consult a licensed broker during the Open Enrollment period. Our brokers do not charge fees and will help you determine what your options are during Open Enrollment in Nevada.
When looking at plans and rates, your monthly premiums will be determined by the following:
The plan you want to enroll in.
Your age.
The ages of your enrolling dependents.
The county of your home address.
Tobacco usage (some insurance companies choose not to increase rates if you are a tobacco user!)
For people in low income situations, they can apply for Medicaid. Medicaid was expanded through the Affordable Care Act in certain states, including Nevada.
In Nevada, the Division of Welfare and Supportive Services assists people with eligibility and enrollment into a Medicaid plan.
If you do not qualify for Medicaid, you may still be able to get premium assistance on a major medical plan. These types of plans are called "subsidized insurance plans", also known as "ObamaCare".
Subsidized plans are purchased on-exchange. Each state uses a different exchange. Here in Nevada, our state exchange website is Nevada Health Link.
Nevada Health Link is an online website where you can shop for plan eligible for subsidies. These subsidies are based on your Modified Adjusted Gross Income.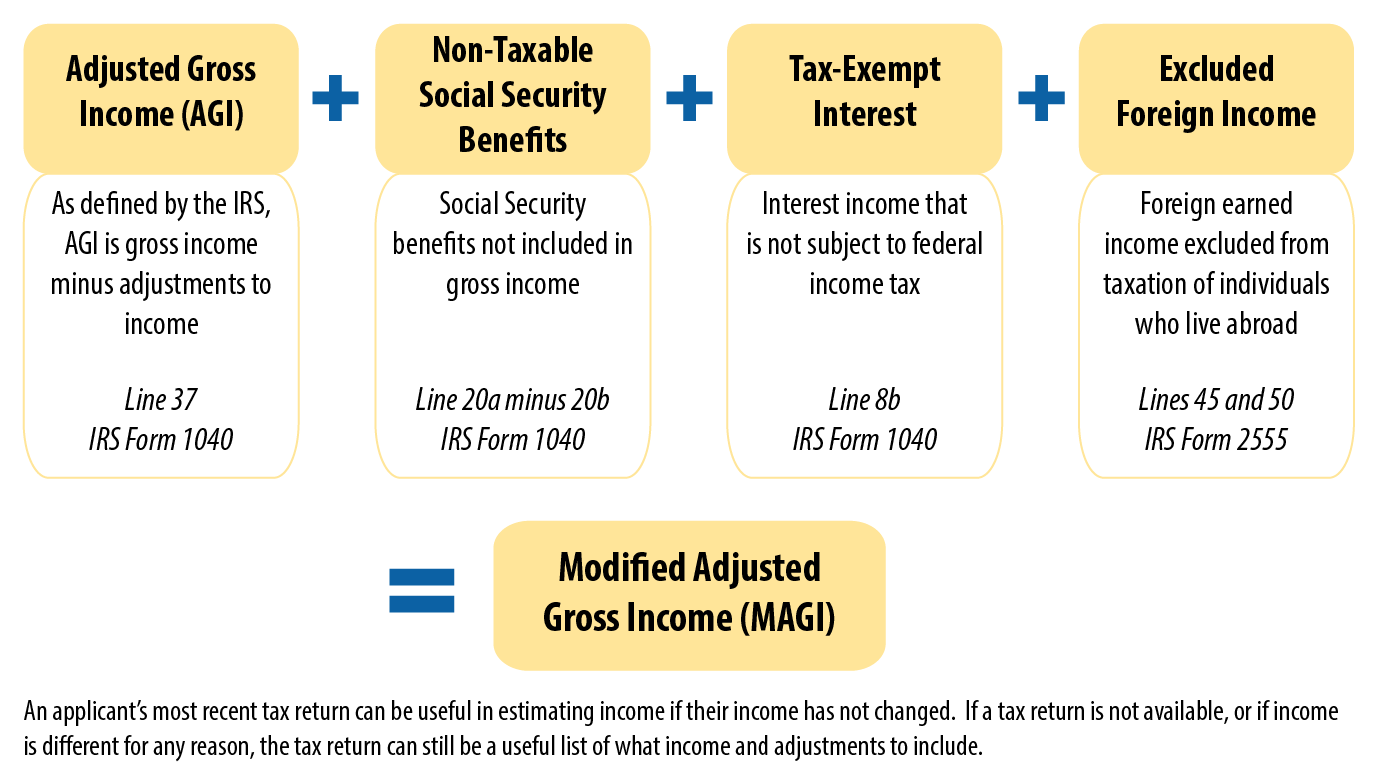 Be careful! If you miscalculate your income on your ObamaCare application, you may receive hefty penalties during tax season! The government assistance you receive during the year is an estimate, and can be taken back by the government when you file your 1095-A tax form during tax season.
Not all health insurance plans are available through Nevada Health Link. In some parts of the state of Nevada, there are plans exclusively sold "off-exchange" where premium assistance is not available.
Early in 2021, the Biden Administration passed the "American Rescue Plan Act". American Rescue Plan Act changed a lot of rules in health care, including subsidy eligibility through Nevada Health Link.
To see if you qualify for government assistance through Nevada Health Link, please click here.
Did you Know?
Health insurance companies cannot ask you health questions when you apply. Furthermore, pre-existing conditions do not affect the monthly premium of your plan and do not affect your eligibility for coverage!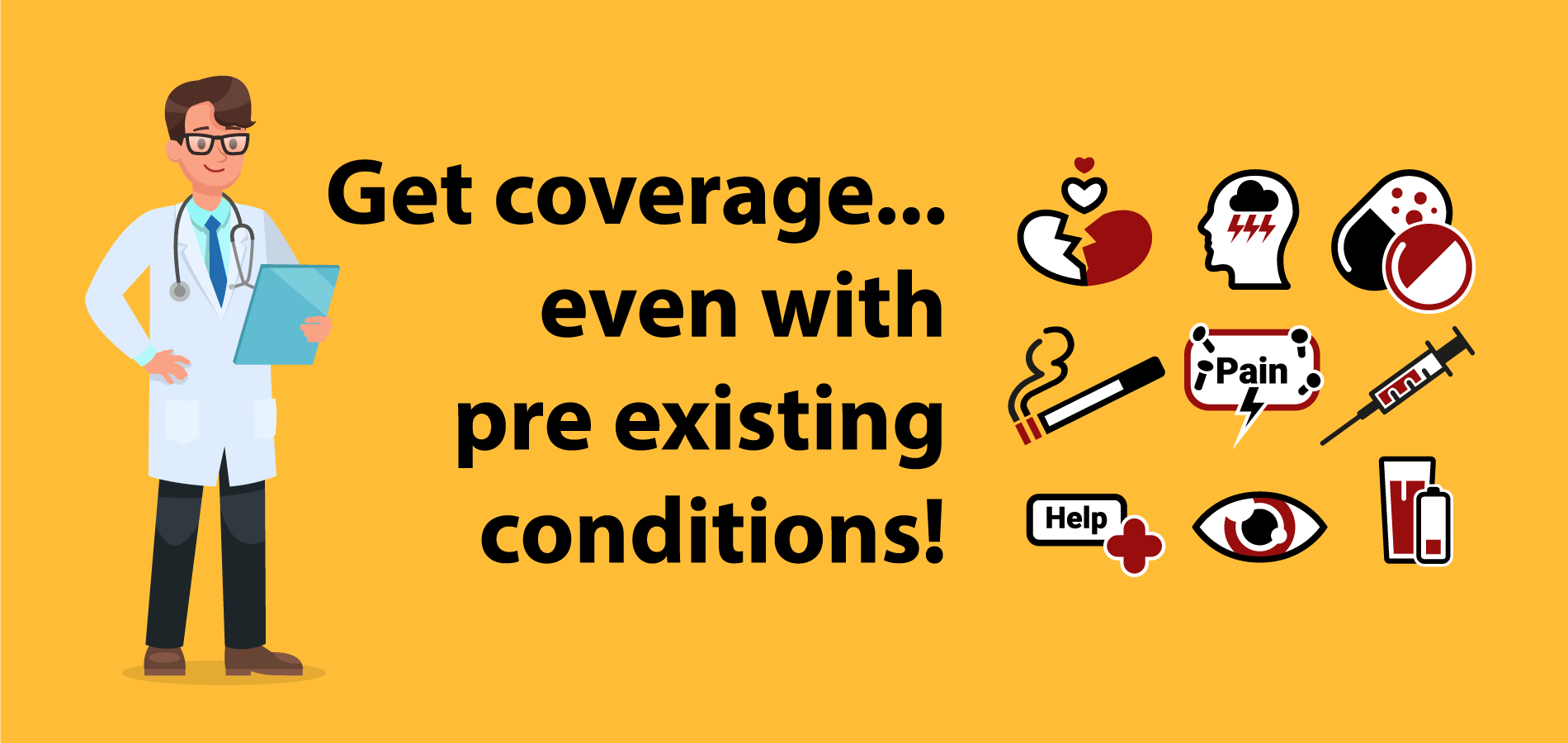 This is great news because KFF.org  calculates that almost 54 million Americans would go uninsured if the ACA was not available:
Changing Plans or Carriers
Each year, insurance companies change their benefits and rates based on what is approved by the Division of Insurance.
On the Nevada Division of Insurance website, they outline their review process as:
There is a lot that goes into determining your rates, but your voice is one of the biggest impacts! To leave a public comment or look at the review process with the Nevada Division of Insurance, please click here. Here is the contact information for the Division of Insurance:
Each year, health insurance plan benefits change ever so slightly. Due to these subtle policy changes, people should review their options each Open Enrollment Period.
Here are the main reasons why you should consider changing your current individual and family plan during Open Enrollment:
Your favorite doctors or facilities no longer contract with your insurance policy.
The monthly premium is increasing dramatically.
Your renewing benefits do not satisfy all your medical needs.
There is a new plan available in your area with better benefits, lower rates, and a larger network list.
Alternate Options
To shop plans on our website, go to www.healthbenefits.ocglabs.com and click on the "Individual and Family Quote" button.
How to Shop Insurance Companies
In health care, there are lot of aspects to keep in mind. Nowadays, The major focal point of health care is cost.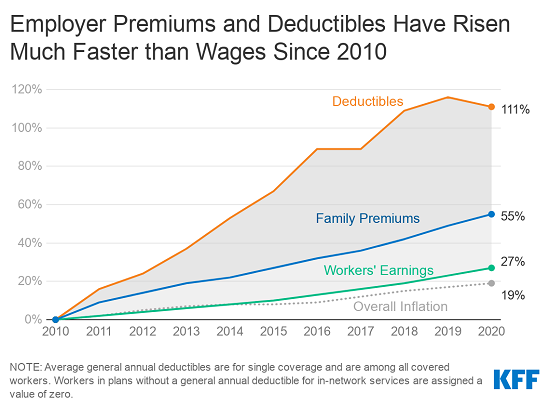 Regardless, of the cost of your plan , you need to make sure you select an insurance company that gets you in the front door of the doctor's office! In Nevada, we are ranked 48th in the nation on physician access. If you live in Northern Nevada, you are well aware of the long wait times at the doctors office.
These provider access issues are caused by many different aspects, including:
The amount of people moving to Nevada
A shortage of doctors and medical facilities
Low provider reimbursements from insurance companies
Although the monthly cost of your health plan is very important, you also need to look at health plans that reimburse doctors correctly for their services.
Some health plans will reimburse doctors at a low rate, which means the doctor no longer accepts new patients or doesn't accept the plan all together! In general terms, PPO plans reimburse doctors at a higher rate compared to HMO plans. Also, PPO plans do not have Specialist referral requirements like HMO plans. Because of this, PPO plans are usually a better option for people who want to have a large list of doctors that accepts new patients.
Simply put – when shopping for the right insurance company, the most important aspect of your health plan is the doctors list. If the doctors are not reimbursed well, you may not be able to get in for an appointment when you really need to use your coverage!
Finding the right insurance company and plan is all about balance. Making sure the plan is affordable will keep you insured. Finding a plan with a large doctors list will give you timely provider appointments to treat your health care needs!
Finding the Right Plan
Once you narrow down the right insurance company, now it's time to find the right plan! Plans are available in the following medal tiers:
There are plans classified as "Catastrophic Plans" as well. These plans are available to people under the age of 26 or people who recently endured an IRS-approved tax hardship exemption.
There are a lot of different benefits on a health insurance plan:
Deductibles
Copays
Coinsurance
All of these benefits have very different rules and they will determine how much you will spend when using the plan.
As discussed earlier, you want to make sure the insurance company you select works with your preferred doctors and facilities. In general, you will have the lowest out of pocket costs when visiting providers who accept your plan. This is called "in-network" coverage.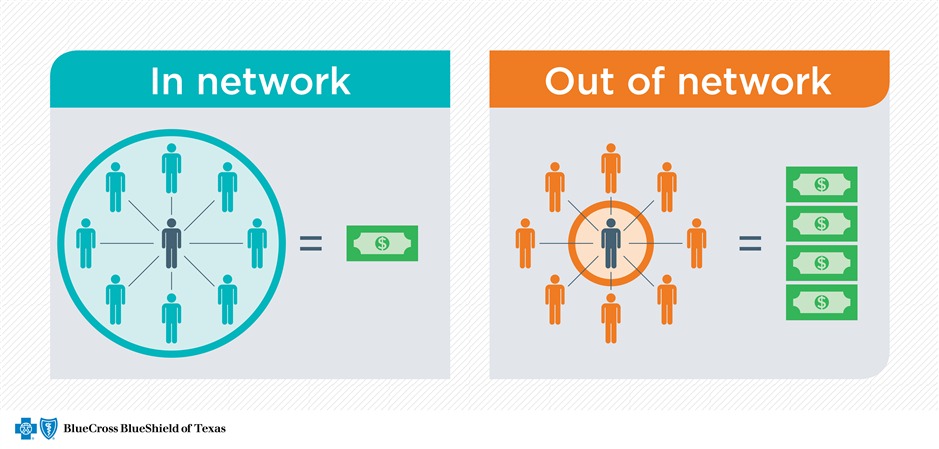 Most plans nowadays have high deductibles for major services. We recommend shopping for plans that covered your expected services at the cost of a copay. Copay benefits are a flat rate fee for a service. Copays are usually not subject to any prerequisite deductible requirements, which means your out of pocket costs should be much lower.
To find the right plan, you want to keep the following in mind:
Do you or your family members have any planned or ongoing treatments?
Do you or your family members do extreme sports (ie. risk for the Emergency Room)?
Are you taking prescriptions?
Do you travel a lot?
These are all factors that you want to keep in mind when shopping for insurance. Certain insurance companies and plans will cover these services better than others.
Even if you have had a certain insurance company in the past through an employer, their network list and coverage is most likely very different in the Individual and Family market! Make sure to shop for plans based on market analysis and not brand recognition. It could save you thousands of dollars per year!
To learn more about which insurance companies are available on-exchange and off-exchange in Nevada, please click here.
Alternate Options!
Individual and Family premiums are expensive! Fortunately, there are alternate options for major medical coverage. If you own a business, you may qualify for group health plan coverage. Here are the main eligibility requirements for a group health plan:
You can learn more about these rules by clicking here.
Why Start a Group Health Plan?
Here are some advantages to enrolling in a group health plan:
Lower premiums.
These plans usually have stronger benefits.
There are usually more doctors in the network list.
Group plans do not require you to wait until Open Enrollment to sign up. If you qualify for a group plan, you can enroll mid-year.
To get a quote for a group health plan, go to www.healthbenefits.ocglabs.com and click on the "Group/Small Business Quote" button.
Did You Know?
People at the age of 65 qualify for Medicare. Many people think that you qualify for Medicare at 62 since that is when you can start collecting Social Security benefits!
It is still possible to get Medicare before the age of 65, but you need to qualify due to a disability. Medicare.gov outlines the requirements to get Medicare prior to 65 as:
Medicare plans range in benefit and price. There are Part C Medicare Advantage Plans and Medigap Plans. There are also Part D drug plans. In general, Medicare plans are significantly lower in price compared to ACA plans!
Both Medicare Advantage and Medigap policies have different enrollment rules and guidelines. If you qualify for Medicare, you can potentially save thousands of dollars in premiums and out-of-pocket costs compared to the individual and family market. To learn more about Medicare and how to enroll, please click here.
To get a quote for a Medicare plan, go to www.healthbenefits.ocglabs.com and click on the "Medicare Quote" button.