Signing Up for a Nevada Medicare Plan
Have you ever gone through a complicated sign up process only to find out you need some kind of other document? Don't let that be you during your Medicare transition. I have put together a comprehensive guide outlining the steps to signing up for a Nevada Medicare plan.  Throughout this article, I will be giving you some of the top tips and tricks when you go to sign up for a Medicare plan in Nevada. From things to look out for, all the way to breaking down the prices of your options.  Let's break down the steps to signing up for a Nevada Medicare plan.
Step 1
Signing up for Parts A and B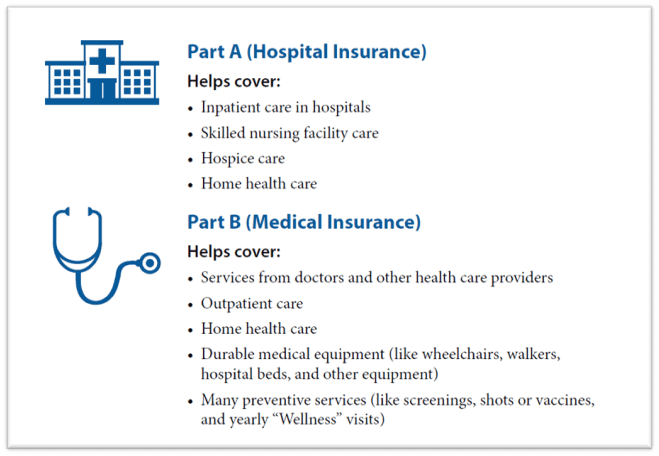 This is a simple step but a lot of people tend to think time is on their hands when it comes to singing up for A and B. My advice, sign up for parts A and B right when you are able to. This comes three months before your 65th birthday month.
You will be dealing with the Social Security Administration. Ever since COVID hit, SSA has been backed up and is taking about three to four weeks to process these sign ups. If you wait until the last minute, you may not get your card in time to sign up for private Medicare plans the first month you are eligible.
Step 2
Know the Costs
Majority of those who have Medicare will have premium free part A. As long as you or your spouse has worked and paid taxes for 10 year (40 quarters) then you should qualify for no premium on Part A.
Part B on the other hand, does have a premium attached to it. Part B is going to be determined by the income you made two years ago. This is called Income Related Monthly Adjustment Amount, or IRMAA. Below is a chart that maps out what the IRMAA charges were for the 2021 Medicare year. Keep in mind, these amounts change every year so be sure to check with your local broker as to what you will be paying for part B.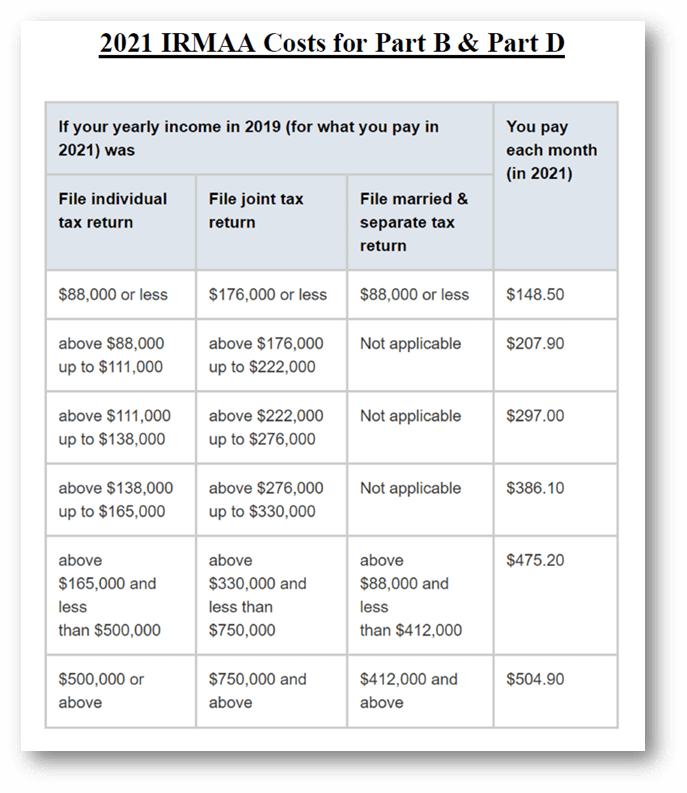 Part D of Medicare comes with a cost attached to it as well. If you sign up for a Medicare Supplement plan then you will need to sign up for a Medicare Part D plan as well as the two do not come as a package deal. Part D is also subject to IRMAA, which you can see the chart below to view the prices for 2021.
Medicaid and Medicare
Going along with the cost theme, be sure to check to see if you qualify for extra help. Those who qualify for both Medicare and Medicaid could have some of their costs reduced by subsidies. They could also qualify for certain Medicare Advantage plans that others do not. Check with the Division of Welfare to see if you qualify. Be sure to also consult a local broker to see what plans are out there.
Step 3
Know Your Options
This is where things can get tricky when signing up for a Nevada Medicare plan. You will have two roads you can go down. One being Medicare Part C, also know as Medicare Advantage. Or you can go down the other road which is Medicare Supplement, also known as Medigap plans.
Medicare Advantage
Medicare Advantage plans have come a long way in the last 21 years as you can see by the graph above. The enrollments have continued to go up and up every single year.  Most Medicare Advantage plans do not charge a premium either! You can also switch Advantage plans every year during the Annual Enrollment Period.
Most Medicare Advantage plans now come with Part D of Medicare attached to the plan. They will also include extra benefits depending on the company and plan. Some companies will include things like gym memberships, over the counter supply benefits, vision, dental, and many more. Companies will use these benefits to entice those into signing up for their plan. You will also see lower out of pocket costs when you compare MAPD (Medicare Advantage plus Part D) plans to a group or individual plan. Maximum out of pocket costs can range from company to company so be sure to compare and shop before you sign up.
Some of the cons to these plans is that you will have to stick to a certain network list or drug formulary. Be sure to, once again, check with a local broker as they will know the local market the best.
Medicare Supplement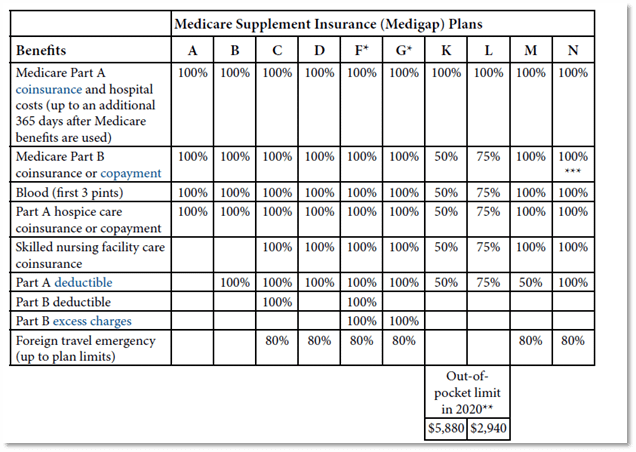 The Medicare Supplement option, or Medigap, does come with a premium. Comparing it to group and individual options, the premium is still much lower for the coverage that you get. A big perk to Medicare Supplement is that you get access to any doctor that accepts Original Medicare. This means that you would get a nationwide network of doctors and access to big name facilities. Place such as Mayo Clinic, Stanford, UCSF, and more. This works great for those who are in different parts of the country for extended periods of time.
The plan we typically recommend is Plan G. This is the most comprehensive plan on the supplement market. The only expense that someone will have (outside of their premiums) is the Part B deductible. For 2021, this is $203.
Step 4
Part D Plans
The last step in the process is to get a part D drug plan if you have not received one with your Medicare Advantage plan. If you chose the supplement route, you will need to sign up for Part D. This is a very easy process. Go to Medicare.gov, create an account, type in your prescriptions, and choose a plan. This website saves your information year to year so every year during the Annual Enrollment Period (October 15th – December 7th) you can change plans if you would like to.
Now that you know all of the steps to signing up for a Nevada Medicare plan, make sure to pass the advice along to your friends!