Nevadans
I suggest a local broker who can show you local plans.  When Nevadans start to think about retirement, Medicare is usually one of the first things that come up for them.  I would venture the first thing is not having to wake up every day and go to work.
Just a few years ago people would start to receive marketing material about a year before their 65th birthday.  Recently my clients are telling me they received their first Medicare marketing material much earlier than that.  Some even as young as 60.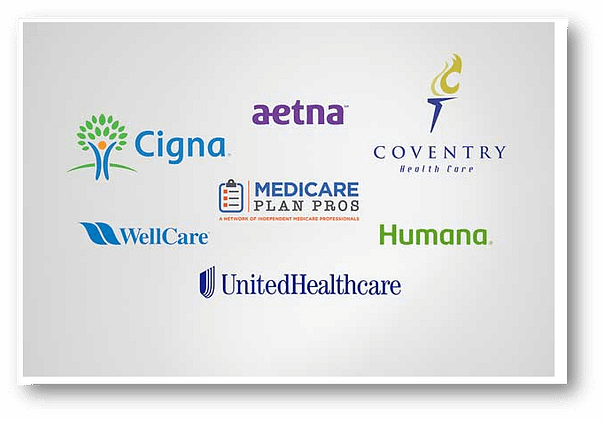 That could be for several reasons.  In my opinion, it is due to the competitive nature of insurance companies offering Medicare plans.  Each one of them is trying to reach the Medicare age individual first.  It's a race!
However, the companies starting this early are usually national companies, offering national plans.  That means they are not in touch with the pulse of Nevada, and specifically northern Nevada.
Here in Northern Nevada, those national companies are not going to be sending you local Medicare plans.  You will only see the plan they want you to see.  That is a big issue for people here in Nevada.  Accessing local doctors and their prescriptions.  The national company is not connected to the pulse of Northern Nevada.
Local Brokerage
Calling a local insurance broker is the first step to be introduced to local insurance companies offering Medicare plans.  Here at Health Benefits Associates, one of seven licensed Medicare brokers are happy to show you plans that work with local doctors.
Nevada, and more specifically Washoe county has two local options.  That is not to say we would not show you all your options.  Thinking locally and acting globally is a great place to start.
Once you choose a plan here in Nevada, you have a broker on your side year in and year out to shop all the plans.  During the Annual Enrollment Period, we will go over your current plan and other options that are on the market.

Changing Plans
If you decide to change plans, your new plan will begin on January 1st.  Keep in mind, that as your personal broker it is my job to help you pick the plan that works best for your individual needs.
Once you choose your plan, I am here throughout the year to answer any questions, and sometimes I can be y
our liaison between you and the insurance company.  If you want to change plans there is an open enrollment period.
If you decide to change plans after moving to Northern Nevada there is a special enrollment period (SEP).  In this case, you would start the new plan on the first of the following month.  There are exceptions if you are on a Supplement plan.  If you chose an Advantage plan, you would want to choose a plan that is local.
This is another reason why it is important to find a local broker who knows the local plans.  In addition to that, the national companies are not versed in local plans to Northern Nevada.  Here in Reno, there are a couple of insurance companies that we suggest because of the local doctors and the flair of each company.  This means that local plans, local people.
Choosing a national company may limit your ability to see a large list of doctors.  Here in Reno, many of my clients want to be with a local insurance company.
This is not always the case, but due to the competitive nature of insurance companies offering Medicare Advantage plans, you see the benefit structures improving each year.
Personal Broker
Imagine not having a personal broker, a local broker, and a broker that does not have your best interest in mind.  I've heard horror stories of people that signed up with 1-800 Medicare plans and low and behold, they never heard back from the person they signed up with.  That is not the case here at Health Benefits associates.
We pride ourselves on our customer service.  Just look at our ratings on Google!  5 stars across the board is proof of our philosophy that our clients are number 1!
Once you choose a local plan, if that is the route you go, you will get exclusive access to the insurance companies' Medicare hospital groups around the Truckee Meadows.
Imagine
Imagine a time when you were forced at going with a national company.  In that scenario, many members complained of the lack of access to their broker.  We have three locations in Northern Nevada.  Reno, Sparks, and Carson City will make it easy to meet in person if you would like to go over all of your options.
I did not go over the basics of Medicare.  This article is not about that.  I have tried to emphasize the benefits of the locality.
Please check out this article for the basics of Medicare.  Additionally, I love going over the step-by-step process of Medicare.  I love turning my client's day around.  Oftentimes, they walk into my office confused by Medicare.  I love it when they leave, and they are now an expert!
The population in Reno is booming.  Reno is growing and we are seeing a major influx of Californians moving here.  Many people love Kaiser in California.
While Kaiser is not in Nevada, I can show you an insurance company that is similar.  If Kaiser was not your go-to, then let me show you a different local company with strong benefits!
Conclusion
In closing, I hope this article helps you discern the differences between going local or national.  Here in Nevada, it is important to be fully educated on all your options here in the Silver State.  I grew up in Nevada. I have also traveled extensively so I think that these factors can help me connect on a personal level to my clients.  I think it is important to go with a local broker.  Like a recent client of mine said, Nevadans watch out for fellow Nevadans.